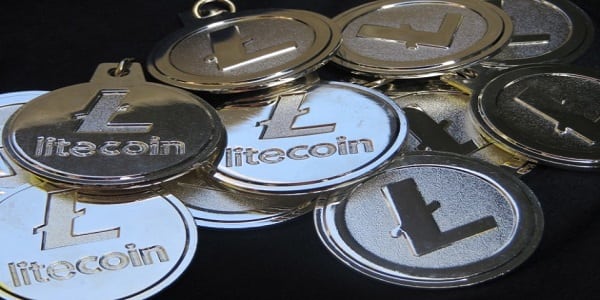 Litecoin (LTC) News Updates: Since the launching of Litecoin in 2011, the cryptocurrency has seen several growths and declines. However, the coin has remained in the top 5 cryptocurrencies. Litecoin is a peer to peer crypto currency founded by Engineer Charlie Lee.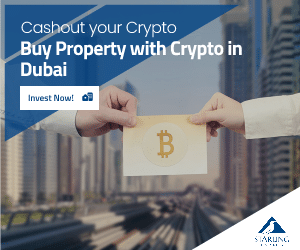 Litecoin popularly abbreviated as LTC was created as an upgrade to Bitcoin and is the silver coin of Bitcoin's gold coin. Litecoin allows businesses to trade without intermediaries such as banks.
Current Litecoin Price
Litecoin is currently trading at an average of $131.65 and has gained an average of $13.59 in the past week. Which is translated at 11.59% in the past week? The price of Litecoin started rising steadily from May 2017.
The price peaked in December 2017 with an average price of $339.45. Interestingly, Bitcoin recorded the same trend over the last few months. It peaked at $19,005 in December 2017 and it is currently trading at an average price of $8,106.
The future price of Litecoin is hard to predict considering the fact that many predictions have failed in the past.
Litecoin developments (Launch of LitePay and card services)
In the last few months, Litecoin has recorded some fails in its failure to launch the highly anticipated LitePay card. LitePay was intended to launch on February 26, 2018. Prior to the launch, Litecoin rose at a fast pace especially few days towards the launch.
LitePay was intended to be the payment processor for Litecoin and businesses will be able to transact business using the LitePay credit card. LitePay was intended to allow businesses accept Litecoin and allow payments to be directed settled with their banks.
This was what contributed to the steady rise of Litecoin since LitePay would have offered a lot more than BitPay. BitPay since its launch has been reported to have a rather slow processing rate. They also charge $5 for each transaction conducted.
The enthusiasm for LitePay was higher due to the fact that it promised faster processing at cheaper rates. Unfortunately, the launch of LitePay card never happened and almost six weeks after the launch fail, there is still no news of a new launch date.
Technically the launch of LitePay on Litecoin took place, it was only the card services that were not included. Unfortunately, that was the enticing part of the deal as the card will allow for more flexibility in the use of the Litecoin.
The launch was a three-way payment solution; business can register to accept Litecoin, users can also set up the wallet and spend their LTC wherever it is accepted, and users can also register for a LitePay credit card which can be loaded and used at places where credit cards are accepted.
The option for businesses to register to use Litecoin still took place but the card services have been put on hold indefinitely.
LitePay card Launch Fail
After the fail of LitePay card Launch, the creator of Litecoin apologized to Litecoin users. He blamed the failure of the Launch of LitePay card on failure to conduct due diligence on LitePay. The failure has also been blamed on the fact that card issuers have been hostile towards cryptocurrency companies in recent times.
Many people believe that it would be difficult for the launching of LitePay credit card to come to fruition simply because of the many people think there is too much tension between card issuing companies and cryptocurrencies.
The fail of the launch of the LitePay credit card service actually did not come as a surprise to a lot of people considering the fact that cryptocurrencies have been denied the opportunity to include card services in recent times.
There have been mixed reactions after this development. Even though some cryptocurrency enthusiasts have lost interest in the coin after their inability to include the card services, many people also seem indifferent to the development.
According to them, LitePay does not need a debit card to make its services more attractive. Even though the credit card would have made the use of Litecoin more convenient, there are still great services offered by Litecoin.
Is There Possibility of The Launch of LitePay Debit Card?
The argument now has been whether the LitePay Debit card will ever be introduced. The problem with cryptocurrencies is how to spend them due to fact that many payment providers do not support cryptocurrencies. The introduction of the card would have been a solution to that problem and would have put Litecoin ahead of other cryptocurrencies.
Other cryptocurrencies; Bitcoin, and Monero also have had ambitions for becoming a centralized currency in the financial sector. The introduction of BitPay solved some problems encountered by Bitcoin but could not penetrate to emerge as a centralized accepted currency.
The introduction of LitePay debit card seemed to be a solution to the limitations of Litecoin. However, is the LitePay debit card happening at all? The reality is that card issuing companies have categorized cryptocurrency payments under cash advances.
These means cryptocurrency users would pay up to 9% on coinbase purchases. Some banks have also banned cryptocurrency purchases using their credit cards. This development is as a result of the crippling fear of banks taking unsafe debts as a result of cryptocurrency transactions.
Even though the idea of LitePay and LitePay credit cards have been lauded but it is becoming difficult in practice. Until now, it is difficult to predict whether LitePay will succeed in introducing a debit card.
In conclusion, it is good to note that as the price of Litecoin fluctuates, this time can still be regarded as a good time even though it is not perfect. Cryptocurrency enthusiasts have also noted that the success of Litecoin as a viable payment does not only depend on the introduction of the debit card.
There are other ways that LitePay could rely on to make the system work. This includes using smartphones that support NFC payment methods. That means there are more opportunities with the introduction of LitePay on Litecoin.
Only time will tell if the card services will ever be introduced. As of now, Litecoin is still performing well in relation to other coins including Bitcoin and Ertherium.