Litecoin (LTC) Halving Is Scheduled For August 5 – Price Predictions
The much-awaited Litecoin (LTC) halving even is on its way and it has been scheduled to take place tomorrow on August 5th.
Crypto enthusiasts are filled with both hope and doubt these days regarding the price of LTC.
LTC's price predictions
There have been a lot of predictions regarding what will happen to LTC's price after this event.
Some said that we'd witness a huge surge and others noted that the digital asset's price would not be affected.
At the moment, LTC is trading in the red on CMC, and the coin is priced at $92.23.
Smaretreum writes that there have been a lot of questions about the effects of the LTC halving event.
You may recall that the event will lead to the reduction of the mining rewards.
More crypto experts have already expressed their thoughts that the price of LTC will be boosted.
Charlie Lee also talked about the halving and tweeted about it. The process is regarded as a way of preserving the purchasing power of cryptos.
Smartereum writes that "the Litecoin code has a rule that reportedly slashes miner reward by half. Currently, Litecoin's mining reward stands at 25 Litecoins (which is approximately $2,500) per block."
According to the online publication, "going by the logic behind the neoteric LTC halving event, it is going to be reduced to 12.5 Litecoins (which is approximately $1,200) per block after August 5."
Charlie Lee, on LTC
During an interview on Crypto Love, Lee brought up the warnings that he gave to investors back in 2017 when LTC's value was boosted to the moon.
Lee says he thinks Litecoin hopefully "bottomed out" already.
He also brought up the halving event and said: "the halvening should be priced in because everyone knows about it since the beginning. But the thing is people kind of expect the price to go up."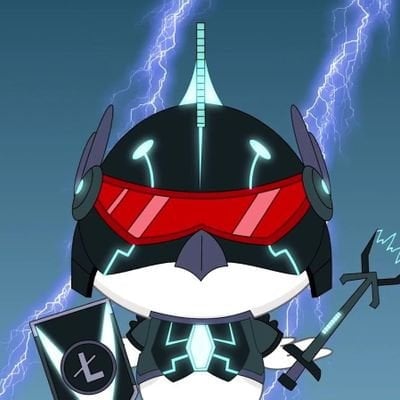 Charlie Lee
Ex-Google engineer, Charlie Lee is the creator of Litecoin and MD of the Litecoin Foundation. Previously Director of Engineering at Coinbase, Lee now focuses full-time on Litecoin. To enhance fungibility and privacy of LTC, integration of MimbleWimble has begun, however Lee has recently announced a crowdfunding launch to fund the development.
CoinMarketCap
CoinMarketCap is a website that provides cryptocurrency market cap rankings, charts, and more. It was purchased by Binance for $400M in 2020.
An experienced finance writer for more than 10 years, active industry watcher, and gadget enthusiast.