The partnership between Litecoin and TokenPay is finally confirmed. TokenPay's and Litecoin's CEOs discussed teaming up to acquire a bank in Germany and produce LTC debit card.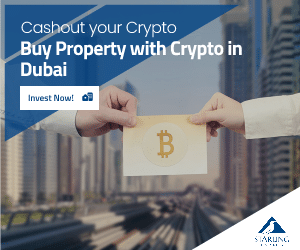 Litecoin CEO, Charlee Lie disparaged the Verge secret partnership. But, unexpectedly he was countered by TokenPay's CEO, Derek Capo who questioned Lee for not investing in the crowdfunding of Verge, and instead, complaining about the partnership.
Purchasing a German bank and producing a Litecoin debit card
The two CEOs discussed things privately and they planned the acquisition of a German bank and the production of a Litecoin debit card.
Litecoin CEO said that he needed a real debit card solution for Litecoin because they are buying 9.9% of a Munich bank with the option of purchasing 90%. Litecoin has a whole ecosystem and plan in place and the CEO wanted to know if he can work together with Derek Capo. "The battle between old and new world is just getting started," Charlee Lie said.
Turns out Verge's super expensive partnership was PornHub. "we think it has gained enough steam for us to penetrate the market." penetrate. 😂@Pornhub, enough with the foreplay. Time to accept the real cryptocurrencies like BTC, LTC, and XMR. 🚀
https://t.co/9IboL6LnNn

— Charlie Lee [LTC] (@SatoshiLite) April 17, 2018
"The key to making this all work is ecosystems, partnerships and constant communication with regulators. Buying a bank in Germany gets us a seat at regulator table, key to educating governments. As for LTC, we can add to our bank, debit card, gift cards etc," Capo said,
"Thanks. Let me know if there's anything I or the Litecoin Foundation can do to help," Charlee responded.
Partnership confirmed on Twitter
Anyway, TokenPay haad already confirmed their partnership on Twitter saying that a non-disclousure agreement has been signed. It did not say anything more about the German bank on the other hand. It seems that Charlee sent a message to Finance Magnates in which he confirmed that Litecoin is exploring the idea.
Litecoin just teamed up with Wirex and it seems that a debit card will soon be unveiled after the partnership. Tenx also teamed up with Litecoin on the same development.