Litecoin Mass Adoption: Charlie Lee Considers A Movie Business With New Partnership
Litecoin was recently in the spotlight regarding the subject of mass adoption.
It's been reported that Litecoin has the second-largest crypto ATM network with exactly 3,709 kiosks all over the world that are supporting LTC.
The data is cited by the Daily Hodl from info compiled by CoinATMRadar.
The Litecoin Foundations bags an important partnership
The Litecoin Foundation teamed up with the San Diego International Film Festival – an event that allows people to meet popular filmmakers as they are showcasing their latest work.
The announcement reveals that "Attendees of the 2019 San Diego International Film Festival that purchase a 6 Day Festival pass will receive Litecoin that they can use to donate to films accepted into the 2019 Festival line-up."
Festival attendees can use LTC in order to vote and award their most favorite movies.
According to the latest data coming from the Daily Hodl, the film or the filmmaker that gets the most LTC donations will receive the LItecoin Foundation award on October 19th.
More than that, it's been reported that the winner will also be awarded $1,000 in LTC.
Charlie Lee makes efforts to bring LTC to the mainstream
Charlie Lee managed to gather a lot of high-profile partnerships in order to introduce LTC to the mainstream.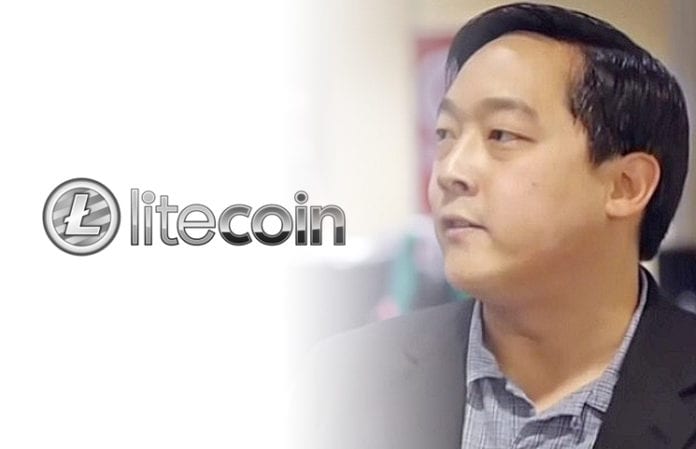 "Mass adoption requires two things: awareness and real-world use cases. The film industry checks off both of these boxes in a compelling way," Lee said.
He continued and explained that "Litecoin has the potential to be a powerful tool for film financing, and by collaborating with the creative and influential people in this space we have an opportunity to introduce Litecoin to millions of individuals across the globe."
In other news, LTC witnessed the halving process, and it was not quite what everyone expected.
The Litecoin network experienced its second halving back on August 6.
The event saw the reduction of block mining rewards from 25 LTC to 12.5 LTC, but the price of the digital asset did not head straight to the moon as initially expected.
At the moment of writing this article, LTC is trading in the red on CMC and the coin is priced above $55.
Charlie Lee
Ex-Google engineer, Charlie Lee is the creator of Litecoin and MD of the Litecoin Foundation. Previously Director of Engineering at Coinbase, Lee now focuses full-time on Litecoin. To enhance fungibility and privacy of LTC, integration of MimbleWimble has begun, however Lee has recently announced a crowdfunding launch to fund the development.
CoinMarketCap
CoinMarketCap is a website that provides cryptocurrency market cap rankings, charts, and more. It was purchased by Binance for $400M in 2020.
An experienced finance writer for more than 10 years, active industry watcher, and gadget enthusiast.