There is an epic rally prediction for the price of Litecoin these days. You can find out more about these latest reports below.
Litecoin price rally prediction is here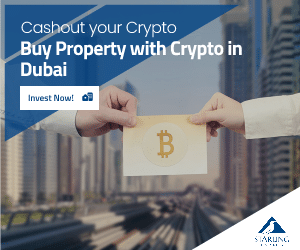 According to the latest reports, there is a popular crypto strategist who is predicting a massive Litecoin (LTC) rally this year in anticipation of its halving event slated for August.
Pseudonymous analyst Rekt Capital said recently that Litecoin has a tendency to erupt prior to its halving based on historical price action.
Looking at Litecoin's pre-halving rallies in the past, the analyst posits that the peer-to-peer payments network could sustain its bullish momentum until Q2 of this year.
"It looks like LTC pre-halving rallies may be lengthening in time. If this upcoming LTC pre-halving rally lasts twice as long as the previous pre-halving rally, then this rally will last ~365 days, which finds confluence with a May 2023 top."
Rekt predicted that Litecoin could rally to a key resistance level on the monthly timeframe around $150 before flashing signs of bullish exhaustion.
"There is confluence for an early/mid-Q2 LTC pre-halving top.
But how much could LTC rally ahead of its August 2023 Halving?
Pre-halving return may be declining.
But is it declining by +269% each time?
If so, LTC could rally up to +285% [from the bottom] before August 2023."
At the moment of writing this article, LTC is trading in the green, and the coin is priced at $82,38.
Litecoin sees mining surge
According to the latest reports from Blockworks, it seems that the mining activity is surging on a raft of proof-of-work blockchains still riding tailwinds from Ethereum's switch to proof-of-stake five months ago.
Those beneficiaries of Ethereum's long-awaited Merge, which activated last September and sent the blockchain's miners out of business, include Dogecoin, Litecoin, and Syscoin.
It's also important to mention the fact that like Bitcoin, Dogecoin and Litecoin can only really be efficiently mined with specialized ASIC rigs attuned to their hashing algorithm, Scrypt. Check out our previous article in order to learn more details.