Recent news circulating through the social news aggregation site, Reddit, has made it apparent that Localbitcoins traders have been having to verify their identity when trading using the peer-to-peer platform.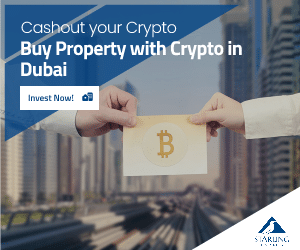 Although this has mostly been noted in cases of those wanting to trade 'significant' volumes, it has caused a shake-up within the market, seeing alternatives such as Bisq, HodlHodl, LocalEthereum and LocalCoinSwap now being inundated with new registrations.
How is the Know-Your-Customer verification affecting users?
Localbitcoins traders who have had 'significant' trade volume in the last year, are now being faced with a verification message that requires the trader to verify their identity to be able to continue trading.
The message reads "Error! Your trade volume has been significant in the last twelve months. Please verify your identity to continue trading."
This has left many users searching for other exchanges which do not require a Know-Your-Customer (KYC) verification, as a stand against this new measure that has been enforced by Localbitcoins.
How does the verification work?
The verification works through the use of an ID service known as 'Netverify,' produced by the company, Jumio. Essentially, it works by the Localbitcoins user uploading a picture of both sides of their license or state ID. Consequently, the platform reveals if the identification is legitimate or not. This verification process usually takes a couple of minutes.
Why is this such a big issue for Localbitcoins users?
This measure may have been created to clamp down on money laundering, however to many of Localbitcoins traders, it is a direct threat to the freedom that cryptocurrency has.
Prior to this news, Localbitcoins had been recognised to use a verification process, however, it's one that was never particularly enforced. Even still, some people hold the belief that a higher amount of traders will want to trade with you if you are verified. Perhaps, this is part of the reason why Localbitcoins decided to enforce the KYC.
For the Reddit users involved in the breaking of this news and the wider discussion, it has been described as a moment where "The long-lasting bastion of freedom fell." A large number of these users began receiving the KYC notification upon signing in. Without it, they cannot continue trading.
When two people trade between each other there is no need for financial industry best practice and Local Bitcoins is using their position to enforce draconian laws between two private individuals transacting.
What does this backlash mean for Localbitcoins?
It's likely that the problems that are tied to Localbitcoins users being arrested and the company itself requiring verification is because people are trading for authorisation. In a nutshell, nation-states such as the U.S. don't like that kind of business without permission.
The post that was recently submitted on Reddit is not the first time this news has spread among the cryptocurrency world either. January 2018 proved to be another Localbitcoins KYC discussion on Reddit and Bitcointalk. However, these most recent posts seem to be the final straw for many Localbitcoins users.
Bitcoiners are now turning to decentralised exchanges (DEX) such as Barterdex, Bisq and Hodl Hodl and refusing to continue using Localbitcoins. Users often choose Localbitcoins over registering at places such Coinbase that meant waiting six months for the KYC verification to complete. However, for many, there is absolutely no point in using Localbitcoins now apart from to find users' telephone numbers in listings and to contact them directly. This could mean a fall in trading and ultimately, Localbitcoins.
Will people still opt for decentralised exchanges?
The majority of the decentralised exchanges (DEX) today possess operational platforms, however liquidity on exchanges like Bisq, Bartdex, Hodl Hodl, Idex, Openledger and Waves isn't much in comparison to the centralised exchanges (CEX). In addition to this, quite a few of the DEX platforms are in the early stages and don't hold the functionality or features that are often provided with the bigger VC-funded platforms.
On the basis of having freedom and the integrity that comes with it, many bitcoin traders will lean towards using DEX exchanges only. However, in the future centralised exchanges may become the norm, although they will face plenty of opposition before it happens.
Currently, there have been no statements made by the owners of Localbitcoins regarding this issue. There are no official updates on the main page.