LXDX crypto derivatives exchange provides access to institutional liquidity with enhanced products compared to the other ones that are available on the market.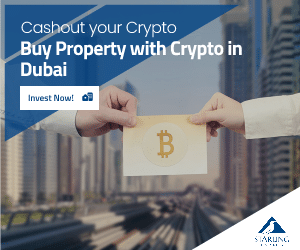 LXDX revealed that it had opened the platform access ahead of its launch which is scheduled to take place in December.
At the moment, traders can create an account and begin KYC processes before the live trading is set to begin.
LXDX is the first exchange to allow derivatives trading on ETH and XRP
The exchange will offer derivative products for speculative, and hedge trading on crypto assets and the main benefit is that users will get to enjoy much smaller upfront commitments compared to the ones found in other places on the market.
LXDX will also be the very first exchange to allow derivatives trading on Ethereum (ETH) and Ripple's XRP. It will also offer BTC-based products.
"Crypto needs trading venues that give traders the option to both speculate on volatility, and also hedge against price movements in the opposite direction," says Joshua Greenwald, CEO of LXDX.
He continued and explained that "We've seen recently a large downside devaluation that the majority of investors have had no way to protect themselves from. The addition of derivative products will surely make our crypto markets healthier. We're excited to be opening our doors to traders on the LXDX platform for account creation and early access."
Institutional standards of speed and security
The exchange is built according to the institutional standards of speed and security which are hard to find these days on the crypto market.
LXDX CTO Steven Thomas addressed the infrastructure of the exchange and said that the team behind it developed it in highly optimized C++ on proprietary hardware configurations that boast incredibly high speeds.
The exchange's asset storage solutions use mixes of cold and hot wallets that are highly protected by multiple layers of security protocols.
At the moment, LXDX is conducting an STO that provides accredited investors the opportunity to back the company, and they get real equity and dividend rights to a part of gross revenues. LXDX is scheduled to go live next month.