The crypto space is filled with so many tokens and coins that choosing the best one to invest in can become quite a challenging decision. There are thousands of cryptos available on the market, and new ones are being created every week. To make things easier when you are deciding in which cryptos is worth investing your fiat currency, there are a few essential elements that are worth taking into consideration.
A potent team with extended vision and abilities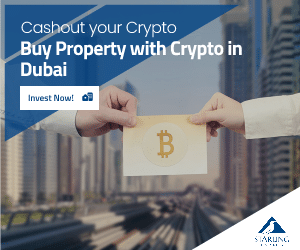 For starters, a strong team that's behind the project is essential for a crypto's success. Early contributors and a founding team with vast experience are the main elements worth looking for before investing in a coin. They have to own prior experience, robust technical capabilities and a significant track of products and services. Ideally, the team could be able to prove their achievements and essential indicators that you should be looking for include market research, a proof-of-concept and traction with customers.
Large market
When you're analyzing various token projects, it's recommended that you filter the ones that are focused on small markets and avoid them. What you should be looking for is a large market such as a national/global market for the company to be able to thrive in and the large market opportunity.
The company should also boast a considerable market cap and a feasible opportunity within that market that the company can use to expand over time. For instance, a market opportunity could be a service/product that is cheaper or faster because these features make it more tangible.
10x improvements
You have to look for a 10x solution which provides 10x improvements in an area. For instance, look for 10x faster/cheaper/easier to use token. It's recommended to go with a crypto that offers something better compared to what it was available on the market before it.
Encouraging members
You should be looking for projects that encourage members without them having to purchase something. There should be various opportunities that are linked to the tokens for the community members.
Long-term vision
A project's long-term vision that could be able to revolutionize the target market is essential. The team behind the project should focus primarily on execution, and the overall concept should extend beyond the ICO and the next year. So, make sure to check the crypto's roadmap.
Closing words
Depending what stage you decide to invest in, the company behind the crypto should have various milestones completed, and the price should reflect the team's progress and development. The elements detailed above are a viable starting point that will help you evaluate new projects.