​The majority of the crypto market is finally resting a bit after a few consecutive days of price drops. Bitcoin is currently trading for $10,500, but some large-capitalization altcoins such as Ethereum are still encountering issues.
Bitcoin Looms Around $10,500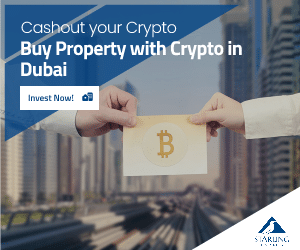 Over the last few days, Bitcoin went from a peak of $11,150 to a bottom of below $10,300, which correlates with the price movements of other financial markets. Gold and equities dropped as well, following words of more restrictions across Europe.
Since yesterday, however, the king cryptocurrency has shown minor recovery signs. The nosedive stopped, and BTC even went up to $10,600. Still, the bears didn't enable any more price increase and drove the price down to its current line – around $10,450.
If Bitcoin continues to recover, it needs to pass the first resistance at $10,580, then the one at $10,700, followed by $10,840, before having an opportunity to face $11,000. If not, the support levels that could help if it drops lower are $10,300, $10,200, and $10,000.
On a 24-hour range, the link between gold and Bitcoin seems broken; while BTC has stopped plummeting, gold is back under $1,900 per ounce. Still, this could show further adverse price patterns for BTC. The king crypto coin tends to follow the precious metal as the 60-day association between the two assets attained an unprecedented high.
Large-Cap Alts Have a Hard Time Recovering
As it usually happens, the billions of dollars that vanished from the crypto market cap in the past days damaged altcoins the most. Ethereum went from trying the $400 line to about $330, and in spite of increasing a bit to $338 since the bottom, the coin is still in the red on a 24-hour scale.
Bitcoin Cash price has increased by 0.5 percent, extending its dominance over Polkadot for the 5th position as DOT plummeted by 2.7 percent. Chainlink has dropped the most from the top 10 by 8.5 percent. LINK is now down below $8.5, and Crypto.com Coin, which has remained rather flat since yesterday, has jumped into the 8th place.
Some coins have also recovered, with the most value in the past 24-hours belonging to Ultra (21 percent), HedgeTrade (15 percent), OMG Network (14 percent), Celsius (10 percent), and Synthetix Network (10 percent).
After releasing its mainnet, launching on numerous exchanges, and increasing in price in a few days, Avalanche has retraced today by 60 percent. In addition, Orchid has also declined by 15 percent, followed by Loopring with a 9 percent decrease, Blockstack (-8 percent), and Ren (-8 percent).