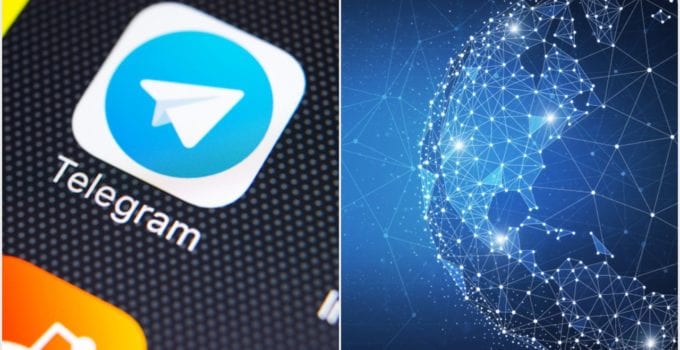 Another move has been made that strongly supports the mass adoption of digital assets.
It's becoming easier with each passing day to purchase crypto, and you don't even have to be a geek in order to do this.
Telegram users can get crypto via Button Wallet
Telegram users will be able from now on to purchase digital coins against the US dollar via a crypto wallet that's dubbed the Button Wallet.
This is a messenger-based platform that's been developed back in 2018 for sending payments.
The wallet has recently revealed the integration with Telegram messenger, and it already has more than 100,000 registered users and 2,000 existing ones.
Button Wallet COO Rachael McCrary told Coindesk the following:
"For mass-market adoption of decentralized banking, you need more people. You need to make it easier for people to buy in."
McCrary added that "We definitely believe in empowering people to control their own finances in any way they want. We're just a software company giving people another option."
Pushing crypto use cases
The Button Wallet is pushing a wide range of crypto use cases by providing the crypto-to-fiat functionality in a messaging platform that's one of the most popular in the world.
This move is a result of the Button Wallet partnership with payment processor Wyre.
According to the latest data coming from Coinspeaker, the Button Wallet currently allows buying only Bitcoin, Ether, and DAI against the USD but they are planning to add more digital assets soon.
With the latest Telegram integration, it will also add support for the GRAM token upon launch.
Mass adoption in 2019
2019 has said to be the year in which people will witness the mainstream adoption of cryptocurrencies.
And, as we've detailed before, a lot of moves have been taking place in the crypto space that are leading the coins on the right path to achieve this goal.
For instance, the latest one is made by Microsoft who just added Bitcoin as a currency option in Excel.