It's been just reported that MetaMask is teaming up with Lido, and Rocket Pool in order to enable ETH staking amidst some very disturbing events that involve the crypto wallet. Check out the latest reports below.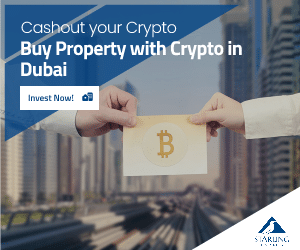 The online publication Blockworks notes that staking will now be available directly on the popular crypto wallet MetaMask.
MetaMask reveals new partnerships
Blockchain software developer ConsenSys revealed today that its portfolio company, MetaMask, will be partnering with liquid staking providers Lido and Rocket Pool to allow its users to stake crypto directly through via browser-based and mobile wallets.
"A beta version of MetaMask Staking has been made available on the MetaMask app, and users can stake ETH on Lido and Rocket Pool and view their corresponding tokens (stETH and rETH)."
It's also worth noting the fact that users can also convert their stETH and rETH back to ETH through MetaMask Swaps, but this will be subject to certain charges, according to the reports coming from the same company.
In other recent news, it seems that the crypto wallet MetaMask's name is involved in some phishing attacks. Here's what they said on Twitter:
MetaMask and phishing attacks
We are continuing to receive reports of email phishing campaigns asking users to "verify" their wallet to comply with KYC regulations, along with other types of "verification mandates". These emails are SCAMS! MetaMask wallets are NOT ASSOCIATED with user email addresses!

— MetaMask Support (@MetaMaskSupport) March 10, 2022
Here's what more the team had to say about this:
Scammers are hoping you'll panic when you read these messages, don't fall for it!

🚫KYC or regulations? SCAM!
🚫Upgrade your wallet? SCAM!
🚫Your account is on hold? SCAM!

No matter what the email says, do not engage with the message.

💡Learn more here: https://t.co/EArxE7Hym9

— MetaMask Support (@MetaMaskSupport) January 16, 2023
Stay cunted for more news from the crypto space.