The controversy around Monero and privacy coins continues. A while ago, Coincheck crypto exchange platform delisted all privacy coins including Monero, Zcash, and Dash. The exchange platform's motivation was that these coins are among the easiest targets when it comes to money laundering.
Crypto enthusiasts haven't predicted the best future for privacy coins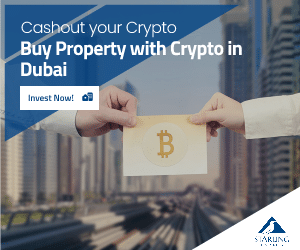 A lot of voices in the crypto world agreed and the opinions on the crypto related forums support this statement. Most crypto enthusiasts went even further and said that the governments will never tolerate privacy coins because they cannot be regulated.
They believe that it makes perfect sense for other exchanges to do the same thing as Coincheck in order to lower the risks and enhance security instead. Lots of voices have been saying the same thing for quite a while now – that privacy coins are going to take a huge hit and eventually disappear. But will they?
Lightning network might eradicate the need for other alternative cryptocurrencies
Lightning network released a technology that could do MAST (smart contracts) and atomic swaps (bypassing exchanges and settling transactions peer-to-peer). When this technology appeared it became more than obvious that the end is near for a lot of coins. Monero resolves the pseudo-anonymous limitation of Bitcoin. Bitcoin works based on an open ledger that reveals how much it was sent to an address.
The discussion of implementing Atomic Swaps on Monero have been going on for quite a while now. Atomic Swaps are a certainty and they are used for instance in Altcoin.io.
Altcoin.io will solve the decentralized demand
Altcoin.io with its Atomic Swaps promises to offer a solution to the issue that has been going on for a while because no one has ever been this close to solving the decentralized demand. The website does not rely on third parties to match buyers and sellers and a lot of people already see it as the very first truly decentralized altcoin exchange.
The site is specialized in the trading of alternative coins that are usually not available on other platforms. These include the long-debated Monero (XMR), Ripple (XRP), DASH, MIOTA and more. The platform does not belong to banks or other large organizations and it's built for traders by traders, relying on a peer-to-peer network. Altcoin.io is powered by atomic swaps and this means that transactions and trading from one currency to another are made at high speeds without the need of a validation from third parties.
This is only the beginning and it's mirroring a future in which Monero and other privacy coins are not planning to go anywhere anytime soon thanks to the atomic swaps.