Monero has been gaining popularity and increased interest this year, and this was due to its privacy-oriented features.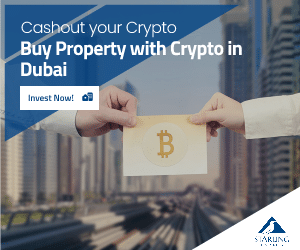 Riccardo Spagni addressed the importance of privacy more than once, and more crypto enthusiasts chose Monero as an option for investment.
BTSE reveals Monero futures trading
Now, it's been reported that the Dubai-based multi-currency and spot/futures exchange BTSE revealed its Monero futures trading at the end of the past month.
The move makes this one the first and only exchanges that are offering futures contracts on XMR.
Cointelegraph revealed that BTSE is not that popular, and it's a low-volume exchange that is licensed by the Department of Economic Development, Government of Dubai, and is under the regulations of the Central Bank of United Arab Emirates, according to its website.
This decision to list Monero comes at a really strange time because XMR is being delisted from several other exchanges.
The coin has already proven its longevity, but the focus on anonymity triggers potential regulatory risk.
BTSE CEO, Jonathan Leong, is convinced that privacy is a vital aspect of a strong crypto, and listing Monero can "provide authorities with a yardstick by which to assess best practices for listing such tokens," according to the online publication mentioned above.
Leong continued and explained:
"In listing Monero, we hope not only to provide our users with more choice when it comes to their trading needs, but to spark a conversation on how to list privacy coins in a regulatorily-compliant fashion."
Monero in the crypto market
In terms of pricing, since the bulls returned in the crypto market a couple of weeks ago, things have been going better for Monero as well.
At the moment of writing this article, XMR is trading in the green and the privacy-oriented coin is priced above $64.
XMR is positioned on the 13th spot on CMC.