MoonDeFi is an Ethereum-based decentralized exchange (DEX) where users can trade ERC2O tokens versus Ethereum entirely on-chain using smart contracts, removing the need for order books as seen in traditional exchanges. It is a special kind of DEX called a token swapper. The main innovation from a protocol like MoonDeFi is to develop a user-friendly platform on which users can easily swap tokens without having to go through a convoluted exchange interface, while also allowing anyone to become a liquidity provider and passively earn transaction fees. It also provides benefits that a DEX does, like decentralization and censorship resistance.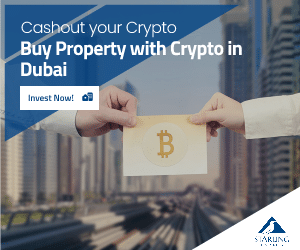 Basically, MoonDeFi inherits the best functions of Swap & Staking from top Defi platforms like Uniswap, Harvest Finance, Curve Finance, etc. Being an upgraded version of those Defi platforms, MoonDeFi owns the most outstanding features. This section is to highlight the key ideas on how MoonDeFi works, the mechanisms behind its operation and the most innovative functions of this platform.
Actors in MoonDeFi
There are five types of users of MoonDeFi: Casual users, Liquidity providers, Arbitrageur; Staking Holders of LP Token and Staking Holders of MOON (native token of MoonDeFi) & other tokens.
| | | | |
| --- | --- | --- | --- |
| Actor | Use | Incentive | Contribution |
| Casual Users | Swap | Perform token swapping | Transaction fee |
| Liquidity Providers | Pool | Earn fees | Liquidity |
| Arbitrageur | Swap | Arbitrageur to earn price spread | Price oracle, Transaction fee |
| Staking LP Token Holders | Staking (Farming) | Staking LP tokens & earn 30%-45% (APY) | Price stability, community growth |
| MOON & other tokens holders | Staking (Farming) | Staking tokens & earn 30%-40% (APY) | Price stability, community growth |
Each actor contributes to the system in their own way. Casual users are those who are using MoonDeFi simply to swap tokens quickly and simply, while liquidity providers pool their tokens onto the platform such that traders can perform token swaps and earn transaction fees generated by casual users, and arbitrageurs are incentivized to provide external price information by earning spreads between MoonDeFi and other markets. These above are clarified in this diagram below.
In regard to Staking LP Token Holders, their main mission is to become Liquidity providers. After Providers contribute their coins to the pool, they will receive liquidity tokens to represent their share of the total liquidity pool (LP tokens). Liquidity Providers can use those tokens to participate in the Staking Program (Farming) with high profit rates. The reward will be distributed among users who deposit funds to the liquidity pool and join this program. Normally, they can earn APY of 30%-45% for staking LP tokens. The Staking program is also applied for holders of MOON & other tokens. Users can also stake other tokens with the same ERC-20 protocol, including MOON – the native token of MoonDeFi to get APY of 30 – 40%. With a limited number of tokens (total supply of 210 million tokens) and the quickly increasing demand of MOON, staking this token will give users drastic benefits in the future.
Advantages of MoonDeFi
Highly Decentralized and Autonomous
MoonDeFi operates without any centralized service provider or middle- man, and since all transactions happen on-chain, cannot be halted as long as Ethereum is functional.
Since there are no user accounts to log into and anyone with an Ethereum address can use MoonDeFi, there is a high degree of anonymity. There is also no KYC process before using MoonDeFi, unlike in many other exchanges.
MoonDeFi is a public, open-source application, which means in the future, if the MoonDeFi team leaves the project for any reason, the MoonDeFi community can still maintain the project and develop new functionality.
High APY (Annual Percentage Yield)
The APY goes up to 30-45% when staking LP tokens and about 30 – 40% by staking MOON or other tokens are some remarkable figures in MoonDeFi. It is worth noting that MOON token has the highest interest following the LP tokens. With a limited number and the dramatic increasing demand of MOON, staking this token will surely give users drastic benefits in the future.
MoonDeFi as mentioned before is the full upgraded version of other prestigious Defi platforms. So, it is clear that MoonDeFi has attracted a large amount of community concern.
MOON token's high potential growth
MoonDeFi is an outstanding decentralized system, integrating many functions, inheriting the strengths of other Defi platforms. With a professional and methodical marketing strategy, high interest rates and attractive rewards, MoonDeFi is definitely a project which is worth to invest in. Regarding the Moon token – a native token of MoonDeFi which has a limited supply, only 210 million along with a rapid increase in demand, owning this coin will certainly bring high value in the future for any investor.
According to MoonDeFi, due to its minimalist design and mechanism, it is more gas efficient than its decentralized exchange counterparts.
MoonDeFi has provided a very user-friendly interface. Even people new to crypto can easily swap their desired ERC2O tokens in just a few clicks. Because of the simple UI and lack of order books, MoonDeFi has also greatly reduced loading times, an issue that has plagued other DEXs.
The interface even allows traders to set slippage limits, and order timers such that orders are canceled if not executed within a time limit, which helps to mitigate front running.
Conclusion
In conclusion, MoonDeFi allows casual users to swap tokens easily and earn passive income by participating as liquidity providers. The user interface is easy to use, and making trades is only a few clicks away. In MoonDeFi, the users can have a chance to get the high interest up to 45% annually by staking and the potential growth of MOON token is up to hundred times. As can be seen, MoonDeFi is a very potential project and has provided an interesting alternative that is beneficial for casual usage. Moving forward, it is exciting to see how MoonDeFi evolves and grows as the DeFi space matures.
Announcement:
Currently, bounty and marketing programs are being launched, the total reward is up to 10 million Moon, equivalent to 10 million USDT. All you need to do is to write blog content or make videos about the project, the rewards can be up to 150 MOON (~150 USDT).
For more detailed information on the program, you can see HERE.
MoonDeFi Community
MoonDeFi Contact
MoonDeFi contract & token addresses
Contract: 0x765b2d50dE69219A418383F79a4973568d537F90
Token: 0x71924a8d733ae1bbc18d243e1deb56e767440eb6