The crypto industry is welcoming more and more enthusiasts, and the interest in digital assets, and the underlying technology has been on the rise this year, without a doubt.
Music and the crypto space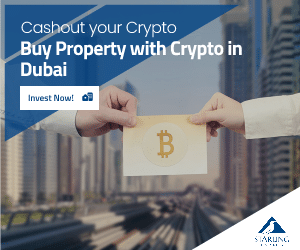 Music and the blockchain tech are now mixing in a new collaboration.
Travis Scott has inspired a limited-edition with Nike, Melbourne-based designer Chase Shiel and the Australian lifestyle community group The Kickz Stand.
Spotting originality
Customers will be able to track the new footwear called AM1 Travis Scott 'Street' & 'Superior,' on VeChain.
The public blockchain "reveals authentic information, such as country of origin, that can protect buyers and fans from scooping up fakes," according to the latest reports coming from the Daily Hodl.
When you use the VeChain app, you will be able to instantly retrieve details from the blockchain.
Shoppers will also have the option to identify Travis Scott branding by scanning the tagged shoes with the help of their mobile devices.
According to the app, "Chase's ethos is 'creative collaboration', and with this, he presents these extremely limited custom Air Max 1s in cooperation with The Kickz Stand. All sneakers are verified and powered by VeChain ToolChain."
Someone had a question: "Can't stickers be removed and replaced?
Genuinely curious."
Here's the answer that the person received: "Theoretically yes, the tag can be removed from the shoe, but the data on the blockchain can not be altered or changed. It is all about validating the product. Scan it at the store to make sure it is real. If it doesn't scan don't buy it, assume it is a fake."
Justin Bieber promotes Ripple
Ripple and XRP fans are posting pics of Ripple's "Runs on Ripple" ad campaign.
This is happening soon after the campaign made an appearance on Justin Bieber's Instagram feed.
Needless to day, Ripple and XRP fans were more than excited.