Neblio (NEBL)  – I will start by asking you this question, are you an investor or holder of Neblio? If you are not, you are really missing out and your regret is likely to increase soon.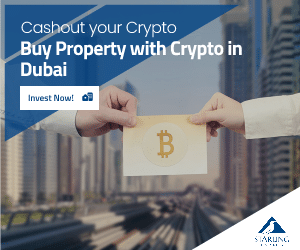 As stated on the official website, Neblio (NEBL) is a Blockchain network that:
Secures identity management.
Uses a distributed API network.
Replaces legacy database architectures.
Enables next gen distributed application.
Manages enterprise records.
Is the internet-of-things.
Neblio (NEBL) is a decentralized peer-to-peer blockchain technology similar to Ethereum, NEO and Stratis directed towards building a universal blockchain developer network created around easy and simple to use APIs, tools, and services.
In short, Neblio is a blockchain technology for next generation enterprise.
Neblio stands out to be unique from other networks with its secured and immutable distributed ledger used for storing transaction information that enables persons to hold a copy of ledger for each transaction. 
What does Neblio offer?
Simplicity
Neblo is designed to make developing blockchain application easy on its platform with the availability of its own blockchain which has APIs with 8 different languages that make programming on Neblio a piece of cake. As most people sometimes find it difficult to build their own blockchain, this might seem like a difficulty here but Neblio is working on better means to make thing simpler.
Solution for future enterprise.
Blockchain is surely a technology for the future, therefore, Neblio proffers solutions to enterprise which will make transaction simpler, easier, more transparent, faster and much more secured.
Uses proof of stake to grant dividend
The mining method used by Neblio is Proof of Stake (POS). Contrary to the complex mathematical model used by others altcoins which create problems, Neblio uses POS for block validation which makes your mining ability depends on how much token you hold, hence, the amount you will claim also depends on this.
Unlike Proof of Work used by Ethereum, POS more cost effective and friendly.
Small Total Supply
Trying to match Bitcoin, Neblio is streamlined to small total supply, which is even more acute than Bitcoin's. A total supply of 13,289,631 NEBL.
Basically, in economics, total supply is a significant determinant of value. The larger the supply, the lesser the value.
In line with this, if Neblio continue to be unflinching with its promise to make decentralized blockchain more simplified and it continues to attract more developer, in no time, it will become adorable in the market.
Neblio displays diligence, and stay ahead of Schedule
Neblio created its development roadmap with the zeal to achieve large but many may see it as being overzealous and unachievable.
Although, blockchains like Ethereum IOTA, NEO, Stratis may worth hundreds of million which is far from what Neblio worths, but they are no match for Neblio when you peruse its development road map and what it has achieved.
Neblio development team works to be timely and diligent enough. For example, Neblio Android wallet launch slated for Q4 2017 was released weeks before the due date and it received 4.9 Google play store rating.
Lastly, with the level of security Neblio offers, it is clear that its architectural model uses a security protocol that prevents third-party reprobates from accessing the network.
Dissimilar to other cryptocurrencies that employ the use of database storage which is rudiment, Neblio network focuses on the use of countless advanced modules that gives better opportunities like:
Simplified data management
Stress-free inspection
Securer verification life cycle
Stronger data security
Added to that, Neblio grants user exceptionally beneficial features since its network:
Operates with the use of Proof of Stake consensus module
Functions as a communication intermediary between IoT-based devices
Provides large businesses and enterprises with a host of design and dAPP construction options.
Leverages on an easy-to-use UI
Stores key information on its blockchain through addition instead of modification and recycling of preexisting data.
Made viewing information easy with dApps by just visiting the required blockchain.
Uses scalable framework, which makes transaction process faster.
Get your NEBL as it is presently available for purchase on exchange platforms like Binance, HitBTC, Cryptopia, OEX, and Kucoin. NBL wallets can also be downloaded on Google play store for android and the official websites for other versions.