Designed as an asset for the smart economy, NEO (NEO) regulates its blockchain operations with smart contracts and digital assets and identities. Commonly dubbed as the "Ethereum Killer," NEO blockchain aims to revolutionize the current system with solutions to all the existing issues.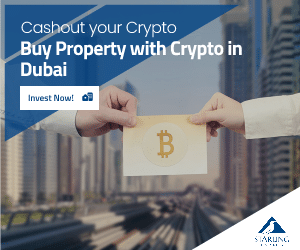 After Vitalik Buterin released the Ethereum (ETH) whitepaper in 2013, the ETH crowdsale commenced and generated more than $18 million. At that time, AntShares, operated by Onchain, rolled out in Shanghai, China, as a Chinese version for Ethereum blockchain. Later, in 2017, the project rebranded itself and became NEO.
NEO blockchain supports smart contracts and its similarities with Ethereum blockchain, such as the support for DApps and ICOs, earned it the name of "Chinese Ethereum."
NEO blockchain Vs. Ethereum blockchain
Despite the many similarities between the two blockchains, NEO blockchain and Ethereum blockchain have some differences, as well. Most importantly, in contrast with any other blockchain on the market, NEO blockchain has two crypto tokens, NEO (NEO) and GAS (GAS). Each of these tokens has its own role within the blockchain.
The primary purpose of the NEO blockchain is to be a decentralized platform that's using smart contracts for non-digital assets. For instance, instead of using financial institutions like banks to pay your monthly debts, you can rely on NEO smart contracts for recurrent payments.
On the other hand, NEO network operates with an advanced version of smart contracts, commonly called "smart contracts 2.0."
NEO (NEO) – The cryptocurrency designed for a better future
Besides operating an advanced type of smart contracts, the NEO (NEO) cryptocurrency has some characteristics that overcome Ethereum (ETH).
First, NEO (NEO) is indivisible, meaning that it cannot be divided into smaller units, such as Bitcoin (BTC) with its Satoshis, for example. Thus, you can't buy 0.5 NEO (NEO).
The existence of a secondary token on the NEO blockchain, GAS (GAS), is also a very significant aspect of NEO (NEO). Users who buy NEO (NEO) tokens and hold them in their wallets earn GAS (GAS) for free.
Also, NEO blockchain presents two type of nodes, consensus and ordinary. While consensus nodes are used for ledger and accounting services, the regular nodes carry NEO (NEO) transactions. Besides, NEO blockchain runs with a Byzantine fault tolerance algorithm (Dbft).