There are various Bitcoin predictions that pop up these days, and most of them are really bullish. Now, crypto trader Ben Armstrong said that the price of the king coin would be breaking out to the six-digit zone really soon.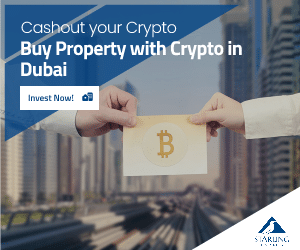 He recently told his YouTube subscribers that he is tracking derivatives trades who are reportedly betting on $100k and $300k BTC call options.
"Think about this guys, the $100,000 call options [are] currently trading at 0.164 BTC, equivalent to about $9,500. They're paying $9,500 to take that option," he said.
He continued and said, "That's a giant premium. If you're going to bet on that, you have a lot of confidence the price is going to be rising."
BTC to hit $300k this year
Armstrong also said that another bear market will come, but BTC has a long way to go first.
"I am very confident. I'm very confident that Bitcoin's going to hit $300,000 this year, very confident. Some people will say it's got to take longer than that. No, it's this year," he explained.
Armstrong said that "We'll be at a bear market by next year. Seeing the $300,000 call option here, it doesn't surprise me. I think a lot of people are betting on this."
Just to refresh your memory, Armstrong has previously said that Bitcoin will hit $322,000 in 2021. He made sure to point out the fact that this prediction still stands.
"You can bet your bottom dollar this thing is going over $300,000. I'm telling you $300,000. I don't think it will go over $400,000. I think our $322,000 prediction for this year is going to end up being pretty accurate."
At the moment of writing this article, BTC is trading in the green and the king coin is priced at $59,878.88.
Just the other day, we were revealing that Ki Young Ju, chief executive of on-chain insights platform CryptoQuant, says that it's time to go all-in on Bitcoin. Check out his tweet below:
I think it's time. https://t.co/Do9CZ7BY85

— Ki Young Ju 주기영 (@ki_young_ju) March 29, 2021
Stay tuned for more BTC and crypto predictions.