Bitwise Asset Management is the creator of the world's first privately-offered crypto index fund, and it will become the manager of The Digital Asset Index Fund for institutional and accredited investors. The new crypto fund will predominantly hold Bitcoin (BTC).
The fund includes more coins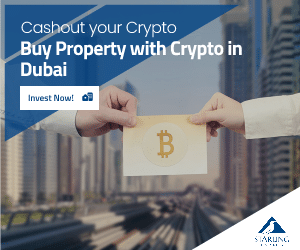 Morgan Creek Capital, Management launch the fund, and it will include more altcoins such as Litecoin, Ethereum, Ethereum Classic, Bitcoin Cash, EOS, Dash, Zcash, Monero, and OmiseGO.
CEO of Morgan Creek Mark Yusko believes that "Every investor should be considering an allocation to digital assets right now."
He also said that they are asking for exposure to the crypto space and that the Digital Asset Index Fund is primarily a response to all demands and it's tailored specifically for high net investors.
Morgan Creek Capital Management chose Bitwise as their partner for the new fund due to its strength in quantitative index rules and professional fund management.
The fund will be tracking the Morgan Creek Bitwise Digital Asset Index which includes the top ten cryptos, and this gives a sizeable institutional boost for nine more altcoins besides Bitcoin.
"If there's a central party that owns 30% or more of supply, then we withhold those from the index," said Morgan Creek Digital partner Anthony Pompliano, reports Forbes.
"Because we think that introduces a lot of additional risks that may not be there if it was a more decentralized network."
Coins had to pass various requirements
According to the announcement, the coins that are included in the fund had to pass some requirements in order to get accepted:
"Assets must pass rigorous, rules-based eligibility requirements including custody qualifications, trade concentration limits and pre-mine restrictions to qualify for inclusion. All assets are kept in 100% cold storage which is the best practice for security and they are audited annually."
Bitwise has been known as a leader in the space, and it launched the first crypto index fund, the Bitwise HOLD 10 Private Index Fund back on November 22, last year.