It seems that the NFT startup Americana believes that it will be able to take on eBay. Take a look at more details about the issue below.
NFT startup Americana vs eBay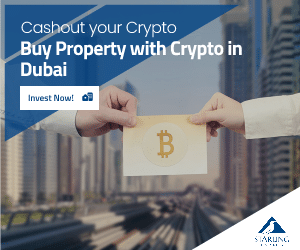 Americana, a crypto-native NFT trading platform that bridges digital collectibles to real-world assets, hit the market on Friday.
The online pubcalition Blockworks notes the fact that a confidentia​​l marketing deck that has been obtained by Blockworks teased a number of Americana partnerships brewing — including a deal with a prominent, undisclosed fine art auction house.
"The US crypto startup is kicking things off with what it's categorizing as a beta phase — building off of a $6.9 million seed raise in May 2022. Its valuation was not disclosed," according to the same online publication.
Led by CEO Jake Frey, who has worked in design roles for Apple and Twitter, Americana is now in the process of rustling up additional capital. It's already received NFT marketplace OpenSea backing.
"We're raising new capital now," Frey said in an interview with Blockworks on Thursday. He continued and stated the following:
"We're also a business that's going to make money on day one, so that's a luxury."
Check out more details about this in the original article. 
NFTs in the news
Non-fungible token (NFT) sales have dropped this month amid the recent memecoin frenzy and a surge in the price of Ethereum (ETH) gas fees.
The blockchain intelligence platform DappRadar said that NFT trading volume has only reached $333 million this month so far. Thiss is putting May on track to be the first month in 2023 with a trading volume under $1 billion.
DappRadar says a "considerable number" of crypto traders sold their NFT holdings at a loss at the beginning of the month to participate in the memecoin mania driven by the volatile frog-themed token Pepe (PEPE).