The way in which healthcare is managed these days is about to change. NHCT is a health management platform built on the philosophy of preventive medical care.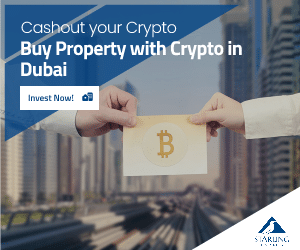 The platform uses the blockchain technology to solve systemic issues that are plaguing the healthcare in today's world such as too high costs, data fragmentation and also data security.
NanoHealth already won the prestigious HULT prize back in 2014 which came along with seed funding of $1 million.
NHCT announced its presale
NHCT.io (NanoHealthCareToken) blockchain-powered ecosystem of Total Health announced its presale which comes with a 35% bonus as an early bird offer.
NHCT's target is to raise $9 million hard cap by December 15, 2018, via the pre and main token sales route.
The funds will be used for perfecting and popularizing its existing healthcare app.
The sale comes with a unique feature of guaranteed capital protection where big contributors (over $100k) will receive equity backing which offers safeguards for contribution.
The team is working to improve the health ecosystem
The team has been working hard to reach its goal of creating a global, decentralized health & wellness ecosystem.
NHCT is led by Manish Ranjan, an alumnus of IIT Bombay and ISB Hyderabad.
Speaking of his vision of NHCT he said that there are various inefficiencies in the way in which healthcare is managed these days all over the world.
He said that the user data is not all in one place and it's prone to various security issues such as hacking.
He also believes that the accuracy is quite a significant challenge for providers and payers as well.
The team's idea is to gamify the system via tokens. He said that they will incentivize users to stay healthy via tokens that can then be redeemed to benefit from services such as wellness, gym, lab tests and more.
Payers and providers will have the advantage of accurate data and fewer claims. NHCT basically aims to make the whole ecosystem as efficient as possible.
NHCT.io launched its TGE via two phases: presale and the main sale. There will be 350million tokens available for contributors.
You can learn more about the early bird offer and various other details on the official website here.