OPEN supporters and enthusiasts are getting some immensely exciting news.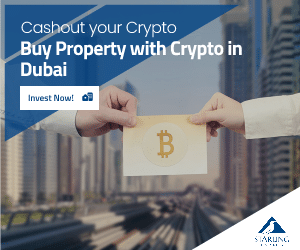 The OPEN platform has a scalable and interoperable solution in the works. This is like none other that's available on today's market and it's designed for making things straightforward for both developers and end users. More precisely, it will enable developer-friendly blockchain designs to communicate in a secure manner with the available centralized application databases.
OPEN revealed a new partnership with Kucoin
OPEN platform seemed to understand that a lot of fans and supporters were not able to make it in the recent private token sale. The exciting announcement that OPEN teamed up with Kucoin came together with plans to be listed for trading starting today at 10 am EST.
The partnership with Kucoin comes to join other significant alliances with important names such as Draper Dragon, NEO, Sora, and Danhua/DHVC.
The exciting announcement means that you'll be able to trade OPEN tokens and the supported pairs will be OPEN/BTC and OPEN/ETH.
Kucoin made the effort of developing a really intuitive and straightforward platform for the new users, and this partnership will definitely trigger lots of achievements.
OPEN's Scaffolding product is already live
The product is already available with a long line of blockchains and partners wanting to get on board. OPEN's plans include providing an avenue for developers and end-users in order to purchase the tokens and use them within the OPEN network.
The private sale is completed, and OPEN was able to move on to address the next part of the issue involving providing a way for the whole community and the rest of the blockchain space – interaction with the OPEN Scaffolds.
Centralized exchanges such as Kucoin especially when they're combined with OPEN's Developer Program will become the MVPs in developing the future of OPEN.
The future is bring for OPEN
OPEN hinted a while ago at the fact that new great things are awaiting ahead and this is definitely one of them. Teaming up with Kucoin as their official first listing partner will definitely open the door for more supporters, and such announcements will definitely set more fuel to the fire that was set. OPEN plans to level up the scalability in the blockchain technology, and to enhance adoption and versatility.