In Summary: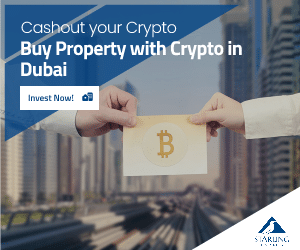 FlashCoin (FLASH)  has developed a Mobile Web Wallet that allows P2P trading between a variety of your favorite currencies. 
FLASH is up over 13% today, outperforming the general coin market. The best way to get FLASH is to trade P2P.
For updates and more regarding the development of FlashCoin (FLASH) you should check out their blog and Twitter page. 
---
As economies across the globe struggle to keep afloat in the wake of Covid-19, P2P trades in the crypto space have played an important role for a growing number of individuals impacted by the current market turmoil. The ability to make small payments quickly and with minimal fees has become increasingly desirable as the adoption of cryptocurrency reaches beyond the confines of the world's technological centers.
FlashCoin (FLASH) has created the tools for the next generation of encrypted P2P trade with the Flash mobile web-wallet. Battle hardened in the toughest of economies, FLASH continues to expand their use-case as they spread their tech across the globe.
What Exactly is FlashCoin (FLASH)
FlashCoin is a fork from Litecoin (LTC). And it works a lot like Litecoin too, just faster and with smaller fees. Designed for small payments, FlashCoin boasts a benchmark of 25,000 transactions per second while using less than 80 watts of power. So it's eco-friendly too!
Maintaining the traditional characteristic of its BTC/LTC heritage, FlashCoin has revolutionized the P2P crypto space with their Flash web wallet. Featuring the Human ATM (HTM), the Flash mobile wallet allows users to find each other anywhere in the world and meet in-person to exchange their crypto or fiat.
The app also allows online trades. Through a trust based online transaction process, the Flash Mobile Web Wallet allows everyone to trade their choice of currencies through an encrypted and decentralized process.
Flash Coin improves on the P2P Software of Yesteryear
A number of competitors in the payment space have created platforms for P2P trading. Generally through a centralized website, and with minimal protection, the outdated designs of these legacy services can unwittingly work to limit adoption.
FlashCoin (FLASH) is available for a variety of operating systems and mobile applications. It is free. It is fast. And it is easy to use. And the availabilty of altcoins found in the wallet give FlashCoin a significant edge over it's closest competitors.
According to the FlashCoin (FLASH) blog,
Our vision moving forward is complete decentralization with a focus on P2P trading in the FLASH mobile wallet. The days of centralized exchanges are coming to a close for a number of reasons including hacks, bankruptcies, and the push for regulations and KYC, a 180° turn from what crypto was originally meant to be. Our goal is simple, get FLASH in the hands of as many people as possible and let them trade and use it how they please.
Brief Market Analysis of FlashCoin (FLASH)
FlashCoin (FLASH) is ranked number 509 by coinmarketcap.com. With a total market capitalization of US $3,558,211, FLASH boasts a volume of US $150.83 over the past 24 hours. Currently there are 900,000,000 tokens circulating out of a total supply of 900,000,000.
Up over 13% on the day, FlashCoin (FLASH) has proven itself a valuable asset to those seeking a fast and easy way to transect in today's micro-economy. Currently trading at US $0.003954, FlashCoin (FLASH) is easy to add to your portfolio. Just download the wallet and find someone to trade with.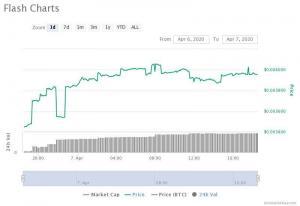 Conclusion
Among the most interesting things you may have noticed from the above market analysis is that the company has put all coins that will ever be made into circulation. This puts the value of the token in the hands of it's users. Acting as Human Teller Machines (HTM's) FlashCoin's market participants keep the service alive through their desire for fast and low-cost micro transactions.
The only way to get FLASH is to trade it P2P (or find an exchange that carries it).  The Flash Mobile Wallet improves on the P2P systems of yesteryear with its minute fees and lightning fast transaction speeds. Together with a fantastic array of altcoins available in their mobile wallet, FlashCoin (FLASH) is a must have in the P2P space.
Micah C. Miracle
Follow me on Twitter and Subscribe to my YouTube channel for more!
---
Featured image by John Noonan on Unsplash
---
Disclaimer: This article is not meant to give financial advice. Opinions herein are purely the author's and do not necessarily reflect those held by Crypto Gazette. Do your own research before investing. Thanks.