The world is about to change with the latest developments including blockchain and ecology. Russian scientists have created Papusha Rocket Technology project which combines blockchain, ecology and space technologies.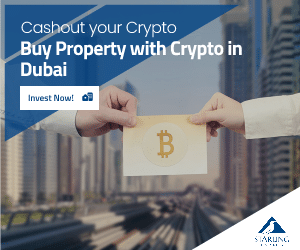 This project was created by famous Soviet and Russian scientist Anatoly Papusha who named it PRT-1.
He gathered leading Russian scientists and academicians in technology, chemistry, economics, and ecology.
The team also includes dozens of experienced marketing and blockchain specialists who work hard for the successful development of this project.
The installation is the pioneer of something remarkable – it converts unused oil production high-toxic waste into reusable products such as gasoline, kerosene, diesel fuel and valuable synthetic oil.
Every human being on Earth can take part in this global environmental project while at the same time making a profit.
The project allows you to earn money while supporting the environment all over the world.
Advanced space tech is distributed worldwide
The Papusha Rocket Technology Token Sale supports the distribution of the technology all over the world.
By supporting this project, people can significantly reduce the amount of waste from the oil industry and solve one of the most critical global issues that humanity has been faced with.
Anatoly Papusha stated that the ICO format and the decentralized ownership of the tokens will make possible the existence of a rapid and top-quality solution for modern ecology and to solve energy problems.
The Token Sale will provide the most honest and transparent way to secure financing and development of the project.
This is the very reason for which the company released the PRT token. Its primary goal is decentralization so that the technology can be available all over the world.
This way the project will only be managed by the developer team instead of becoming the property of certain investors or governors.
The technology's mechanism
Papusha Rocket Technology team has created a transparent and effective scheme to follow in order to introduce the project all over the world.
Every country that is faced with the issue of inefficient oil waste processing will benefit from this project.
The cost price of the low-power installation PRT-2 is $450,000.
The sale price starts at $950,000.
The net profit from one installation PRT-2 is about $500,000.
It's also important to note that Papusha Rocket Tech team will spend 883 million dollars to rebuy tokens from the exchange and this will lead to an increase in PRT price of up to 3,000 times.
The start date of the crowdsale is August 22, and the total emission of the token will be 100,000,000 PRT. The hard cap will be 13,500 ETH, and the minimum contribution is 100 PRT.
You can find out more details about the project on the official website and whitepaper.