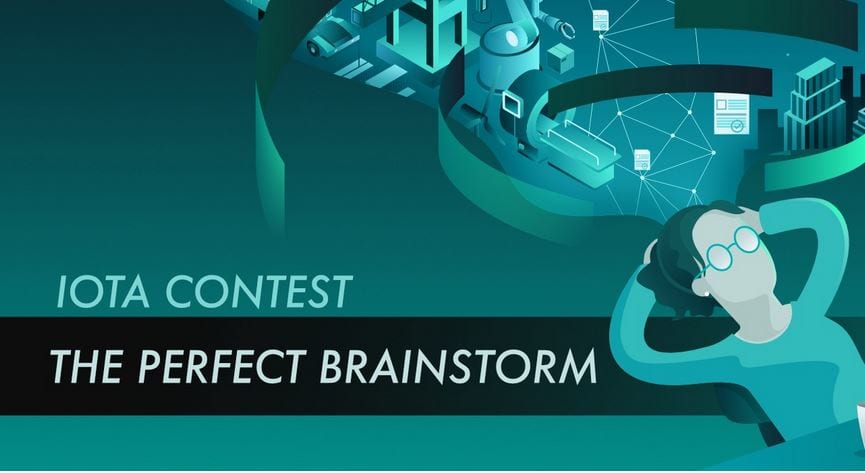 After reviewing more than 210 submitted ideas, IOTA (MIOTA) has carefully selected ten outstanding projects that have the power to fortify the blockchain's ecosystem.
In an announcement by IOTA today, IOTA foundation declared that the Perfect Brainstorm, which happened to be a great success, paved the way for ten permissionless innovations to be added to the IOTA ecosystem.
The selected ten projects won an IOTA branded Ledger hardware wallet each, while the first three ideas receive cash prizes.
Of the top three projects is Vessel Demurrage & Dispatch innovated for the shipping industry by Leif Arne Strømmen and Erik Aadland.
Considering the fact that the shipping industry carries over 90% of all global trade yearly, Vessel Demurrage & Dispatch aims to disrupt the section with the IOTA tangle.
The idea automates the process of recording the arrival and departure of any ship using geofencing and AIS signals. The innovation makes the port to automate invoicing of all fees to the vessel.
Another one is the LogIOTA Aid System designed by Johannes Schroth. The innovation uses flash channels to achieve the distribution of water and control of water consumption with the aid of micropayments.
The third project is the Circular Energy Management brought by Nicolas Schteinschraber and Federico Gonzalez. The idea is for urban setting and dedicated for smooth running of power rental and sharing services.
Other projects include CO2Ta: Track Emissions using IOTA, Water quality backed by the Tangle, Smartes Bauwesen, monitorIOTA, Haystack Protocol, RaspiTIN and some others.
IOTa is furnishing the IoT world with numerous innovations that have the potentials of changing the internet industry completely.
Many have opined that IOTA is the future of the Internet of Things. With different partnerships sealed by IOTA and its readiness to reshape the IoT industry, there is no doubt that the blockchain platform is the father and future of IoT.