Platon Finance And CoinPayments' New Partnership Brings Mass Adoption Closer; Enthusiasts Can Use Crypto Easily 
One of the main goals of the whole crypto space is making the mainstream adoption of digital assets a reality.
There have been more actions made in the cryptosphere that are driving the mass adoption, and the latest one is really exciting.
Founded back in 2017, Platon Finance aims to educate the public on the innovative subjects of cryptos and the underlying technology, the blockchain.
This is the very first step that's necessary in order to bring mainstream adoption of digital assets closer and make it a reality.
Platon Finance's latest move only supports this cause even further.
Platon Finance teams up with CoinPayments
They just revealed a new partnership with CoinPayments, an integrated payment gateway for digital coins.
The platform boasts more than 2 million users in 182 countries all over the globe, and it will start supporting payment processing for PlatonCoin (PLTC).
The partnerships holds massive importance for spreading the crypto virus.
Pushing forward mainstream adoption of cryptos
Platon Finance is a community of enthusiasts and experts who are keen on sharing new innovative ideas and enjoy the new era of crypto and blockchain together.
The community is also embracing enthusiasts who are just willing to learn more on cryptocurrencies and the underlying technology.
It's also worth noting that CryptoPayments is the very first processor of payments that supports crypto.
It provides merchants with the opportunity to accept crypto via the use of plugins, POS interfaces, and APIs.
This partnership is something immense that will lead the crypto space on the right way towards achieving one of its biggest goals – the mainstream adoption of digital assets.
Platon Finance's most important developments
Platon Finance supports the blockchain applications, and it develops the following features:
A trustworthy technology that is able to secure the users' assets up to €500k (according to the official press release, the insurance will be provided by an insurance company in the UK, Lloyd's Syndicate)
Usability of digital assets via a club where interested enthusiasts can learn about crypto, but also pay, buy and use the digital coins in the most effective way
Blockchain security by making use of the next-gen Synmmatec tech – users will be always protected against cyber crime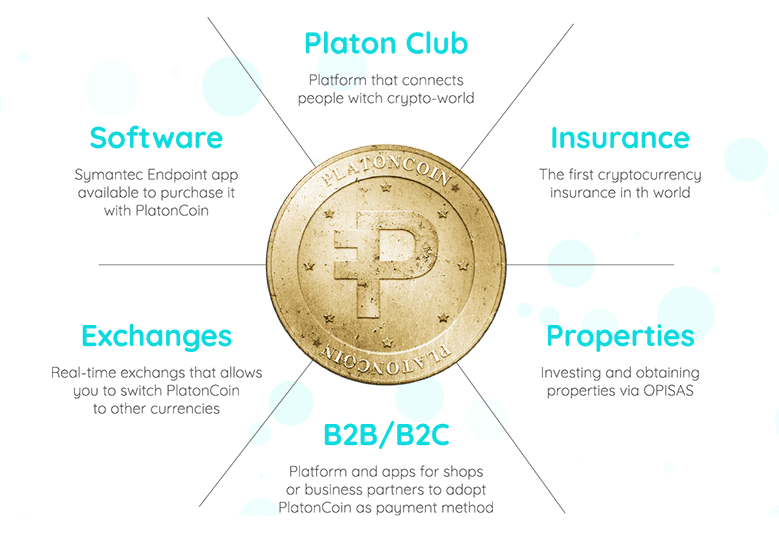 Both Daniel Tanner, the CEO and co-founder of Platon Finance and Sean Mackay, Operations Lead of CoinPayments have expressed their enthusiasm and high hopes regarding this partnership.
I am a technical writer, author and blogger since 2005. An industry watcher that stays on top of the latest features, extremely passionate about finance news and everything related to crypto.