Ethereum has been known for a really long time as the industry leader in blockchain development, but on the other hand, the downside is the fact that it has become unscalable for a lot of devs.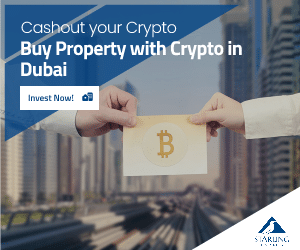 PumaPay is one of the names that cannot see success on the Ethereum network.
The gas fees have been surging, and there's also a slow processing rate involved – the crypto space is looking for solutions.
PumaPay wants to maintain the original decentralization vision, and it boosts payment flexibility and protocols. They are also working on building liquidity, and the team is shifting to BSC in order to expand its existing protocols for its customers.
Moving from Ethereum to BSC
An official press release notes that PumaPay announced the upcoming launch of V3.0, which moves its operations from Ethereum to the Binance Smart Chain (BSC) – the first crypto payment solution to make this move.
The move to BSC includes the introduction of a bridge between the two networks, enabling the use of a wider set of token and crypto for payments and opening new liquidity pools with automatic swaps.
PumaPay is using the PullPayment Protocol – this is alternating the peer-to-peer system of crypto payments from a push to a pull protocol.
"We are excited for the new V3.0 vision, our move to Binance Smart Chain, and the latest upgrades that we can offer to merchants who use our payment solution," according to Yoav Dror, CEO of PumaPay.
He also said: "With our new liquidity pools, bridge, and decentralization model, we believe PumaPay is creating, as the first crypto payment solution on BSC, a model system for others to follow should they opt to shift from Ethereum to Binance."
The capabilities are unique for PumaPay, and the new platform on BSC will offer a host of new opportunities to customers and users who are on the Binance Smart Chain. These will also include faster transaction speeds and cheaper gas fees.
More token diversity – the PumaPay token (PMA) is a mediation coin, and merchants will have the ability to select a settlement currency for each billing model; more than that, users will have to subscribe with various tokens that are supported by BSC.
Liquidity pools – PumaPay introduces liquidity pools in order to enable swaps between PumaPay's token and other cryptos; liquidity providers will have swap fees.
Complete decentralization – there will be a more decentralized crypto payment ecosystem involved; merchants will be able to run executor nodes, and this will help with saving fees and more.
More community participation – PumaPay V3.0 will bring new measures that will allow more community participation in promoting the project.