Qtum (QTUM) – The combination of Bitcoin and Etherium is a much-touted sophistication that the blockchain world has been aspiring to welcome. However, the idea appears impossible until Qtum (pronounced as Quantum) surfaced. The latest blockchain technology is posing to be the cryptocurrency of China.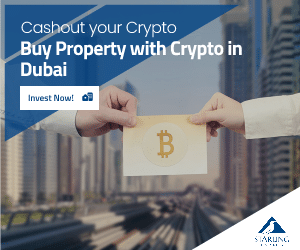 Based in Singapore, Qtum is day in day out developing a blockchain system that works by combining a reengineered Bitcoin Core infrastructure, i.e. Unspent transaction Output (UTXO), Proof-of-Stake (PoS), and harmonious version of the Ethereum Virtual Machine (EVM).
The idea, according to Qtum Foundations, the movers of this blockchain technology, amalgamates the standard protocols provided by Bitcoin and Ethereum to deliver what is widely regarded as smart contracts.
In 2016, the faint news of the idea surfaced, however, in 2017, Qtum was entirely in public glare with its uniqueness reigning and disrupting the nooks and crannies of the blockchain industry.
Painted as a 'made ready for business' blockchain, Qtum, according to Qtum Foundation is as well pushed to be the "foremost toolkit for building trusted decentralized applications, suited for real-world, business oriented use cases". In this regard, it has received wide acceptability from different group of Angel investors, raising $1 million within 3 months that it was publicly announced.
Qtum Foundation in a bid to make the idea worthwhile and security-enabled has collaborated with notable accountancy firm purposely for risk and governance control.
Founders And Investors
Qtum gained much support in less than three months that it was flouted, winning beyond-imagination supports, from movers, shakers, and strategic financiers in the cryptocurrency world.
Qtum was founded by Patrick Dai, a 27 years old Computer Science PhD candidate at the Chinese Academy of Sciences and a formal Alibaba senior product manager. It has among its financiers, well-known blockchain backers, like BitFund initiator Xiaolai Li, ethereum founder, Anthony Di Iorio, OKCoin CEO Star Xu, among notable blockchain movers.
In a recent comment by Patrick Dai, Qtum Foundation has the intention of moving the idea to who is who in blockchain industry and won't relent in bringing disruptive insights into the world of business through Qtum and affiliates.
Giant Strides Made
On 7th January 2018, Qtum (QTUM) was being sold at $103, a highly placed worth beyond comprehension for a newly launched coin which was placed in the cryptocurrency exchange market in May 2017 at a low worth of $6.42.  The 1,500% rise weighs beyond what was noticed among Qtum's competitors.
At present, Qtum is worth $29.8232, with market capitalization of $2,203,862,069, $210,901,000 volume and a circulating supply of 73,897,572 QTUM
Qtum's Recent Developments
To let the blockchain industry's ardent observers feel the impact of Qtum, and better work on its intended areas beyond mere saying, it has six perfectly functioning decentralized apps, four still going through the prototype phase, and 12 DApp in the making.
ENERGO, which is regarded as the first DApp is purposely invented to help Decentralized Autonomous Energy community (DAE) and to create an enabling environment for energy production and consumption by uniting consumers of energy with producers.
Among the DApp is QBAO, a social platform with a working digital coin wallet, exchange and payment. There is also a newly created DApp called VEVUE saddled with the responsibility of monetizing and protecting the worth of video experiences using blockchain.
Also, DEDGE, a decentralized mobile platform was invented to organize and manage numerous QTUM assets. Among Qtum's latest developments is BITCLAVE, a decentralized search engine working like Google.
In the same line, HERO NODE is a DApp organizing and reorganizing different public blockchains. It is centered on creating cross platform and cross public blockchain.
While collaborating to solve human's most pressing business problems is the aim of Qtum, the Qtum foundation recently announced its partnership with Baofeng Bokocloud to achieve the world's first BCN (blockchain consensus network) service.
Commenting on the latest development, Patrick Dai said "We're excited to be supported by Baofeng. Baofeng's huge user base is a treasure for us. We are looking forward to having more developers to share their ideas and contribute their code to our platform, and dedicate themselves to the development of blockchain technology."
In another dimension, Qtum foundation also partners with Luna, a blockchain-sustained dating company, Zerion, a blockchain investment platform, ObEN, a foremost US firm in personal AI (PAI) etc.