Ready for Liftoff: 3 Things You Need to Know About Stellar Lumens (XLM)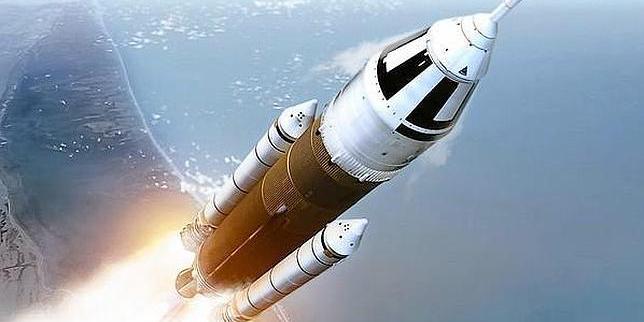 Stellar Lumens (XLM)–Sitting comfortably in the twelfth spot for total market cap, XLM has risen from relative cryptocurrency obscurity to one of the most dominant coins on the marketplace. Less than two weeks ago, Lumens were trading for under a nickel and commanded only $775 million in total value. As of writing, the price-per-coin has skyrocketed to $0.15 with a market cap of $2.5 billion. While most altcoins have been crushed this week with the surging price of bitcoin, XLM has managed a steady gain over the last several days.
What are Lumens?
Stellar is the name of the open-source technology designed to be a distributed payment system. Like Bitcoin and other cryptos, it utilizes a decentralized, blockchain protocol that allows for the transfer of money across borders and around the world in a fast, secure and cost-effective manner. Similar to the relationship between Ripple and XRP, Lumens are the native asset, crypto-currency which operates within the Stellar network. Lumens can be used in the exchange process, shifting money quickly across multiple currencies in a single transaction. The hope is for Lumens to be a valuable asset in the developing world, given its low transaction cost (0.00001 lumens per transaction) and speed (2-5 seconds).
Like XRP, the purpose of the Lumen coin is to offer liquidity in the transaction process occurring on the Stellar network. In cross-border transactions or those involving multiple currencies, the transfer of fiat to Lumen and back again provides individuals and businesses with a faster and cheaper method than using traditional payment services. Because of this reliance upon liquidity, Stellar Lumens are a large-supply crypto with a circulating supply of 17.8 billion XLM and a max supply of 100 billion. From an investment standpoint: don't expect the price to hit $1 any time soon. While the coin has managed significant gains over the last two weeks, the price will likely stabilize as the fear-of-missing-out subsides and investors in search of exponential gains move on to another coin. However, XLM has long-term potential as the crypto-market continues to grow. With $2.5 billion already invested, Stellar is building a case as another large-supply, low-cost coin to compete with the market leader Ripple.
Stellar.org's Fight to End Poverty
The Stellar network is an open-source payment technology that offers the decentralized blockchain of a typical cryptocurrency. However, when you buy into Stellar, via the altcoin Lumen (XLM), you are also supporting the nonprofit Stellar.org which is utilizing the technology in a way to fight poverty in the developing world. Taken from their website "With a team of top technology and finance professionals, the nonprofit Stellar.org expands access to low-cost financial services to fight poverty and maximize individual potential." Operational costs are paid for with a small portion of the initial supply of Lumens (5%) and public donations.
While it may be too early to say we have entered Cryptocurrency 2.0, the next step for the market as a whole is filling real-world needs outside of making investors money. Bitcoin has established itself as the first great digital asset to retain and grow in value. Ripple is attempting to reshape the world of bank to bank transactions. IOTA is tackling how businesses interact and opening the door to microtransactions. Stellar.org, using the Stellar framework and Lumen currency, wants to create a network for the developing world to circumvent banks, exchange money through multi-currency transactions (particularly in regions of high diversity and low monetary stability), and provide fast liquidity to individuals looking for a secure payment service.
Partnership with IBM
A contributing factor to the rise in XLM price was the confidence-inspiring announcement in October that IBM had partnered with Stellar to provide a payment service throughout the South Pacific, "The significance of the news, which IBM announced on [October 16], is that merchants and consumers will be able to send money to another country in near real-time, accelerating a payments process that typically takes days." The payment service encompasses Australia, New Zealand, Fiji, and other countries in the South Pacific, with the goal of processing over half of all foreign exchange payments made in the region by the end of the year.
While the primary fear for Ripple-holders has been banks neglecting to rely upon, or even use the XRP coin, the IBM announcement specifically states that payment transfers will be made with Lumens as liquidity, at least initially, thus increasing their value and giving XLM a useful hold in the market going forward. It also further validates blockchain technology, as a secure and efficient method for transacting around the world. As in the example given by IBM, a farmer in Samoa can contract with a business in Indonesia for a fraction of the cost it would take going through traditional payment services, while still retaining confidence and security in the deal as each transaction is recorded in the blockchain. Stellar is focused on increasing the availability of these services to the average worker/business in the developing world, while providing a network and cryptocurrency (Lumen) that can be actively traded and used by investors.
Stellar Ready to Takeoff in 2018
It remains to be seen how Stellar will continue to differentiate itself from the most obvious competitor Ripple. The Stellar project began as a fork from Ripple in 2014, which explains the similarity between the Stellar-Lumen pairing and Ripple-XRP, as well as the shared total market cap of 100 billion coins. However, while Ripple is taking an aggressive approach to being the future of bank to bank transfers, Stellar seems content with operating in the developing world. The partnership with IBM opens the door to a massive population of potential XLM users, as more and more developing world businesses turn to cryptocurrency as a way to fund their projects and conduct commerce.