Ripple About Facebook's Libra: The Social Media Giant Might Have Sabotaged Itself, Says Ripple CEO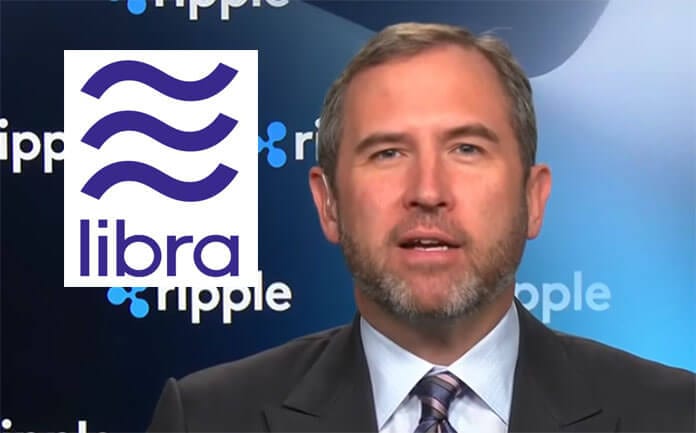 Facebook's new project Libra triggered massive controversy in the crypto space.
Some are curious, others are shading the project, and some believe that this is the project in the crypto space that will change finance.
Libra drags Facebook down
Now, Ripple's CEO Brad Garlinghouse reveals his own thoughts about Libra.
He believes that the whole scrutiny that Facebook triggered is its own fault. Since the social media giant revealed its cryptographic project to the public regulators and policymakers have grilled this corporation.
Ripple CEO is certain that this whole situation is Facebook's fault.
Smartrereum brings up the fact that Garlinghouse just spoke on Bloomberg TV, and the Ripple chief suggested that Facebook might have gone too far when it decided to state in its white paper, its plans for a native currency.
Facebook is more than ambitious
"I think Facebook is a bit, more than ambitious by following this part. Maybe they are arrogant to take the approach of announcing that they are going to create a native coin in their white paper."
Garlinghouse also said that Facebook's decision to embark on the development of a cryptocurrency may actually be unnecessary.
He also said that the US dollar works very well and the world doesn't really need a new coin.
He also made sure to highlight once again that Facebook's Libra is not a threat to Ripple and XRP.
David Marcus, on Libra
David Marcus, head of blockchain at Facebook explained that the new platform would not operate as a shadow bank like it has been assumed.
In his testimony that took place just recently before the United States House Committee on Financial Services, Marcus said the following: "We will not offer banking services."
He described the new Calibra platform as a payment service company such as Venmo and PayPal.