Ripple Labs has been defending its native token XRP against accusations of being a security for quite a while now. More investors are confident that the SEC will view XRP as a security due to its seemingly centralized design.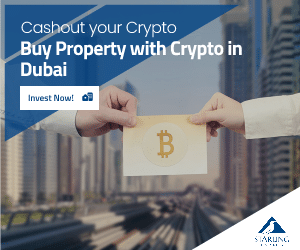 Ripple's Chief Technology Officer David Schwartz seems to have had enough of this and wanted to set things straight once and for all.
Addressing the subject of decentralization
By definition, decentralization means the "dispersion or distribution of functions and powers." In the cryptosphere, however, it's less clear what it means to be decentralized.
David Schwartz says in the opening of his new report that the term "is wildly nuanced, misunderstood and, frankly, evolving."
In his report, titled "The Inherently Decentralized Nature of XRP Ledger," he tries to clear up some of the confusion around the decentralization of XRP.
Bitcoin and Ethereum use proof-of-work algorithms and reward miners for validating transactions, and XRP uses a consensus protocol that requires validators to record and verify transactions without any incentive.
According to Schwartz, these validators are spread all over the world and comprised in more individuals, crypto exchanges and institutions.
"Put simply, the XRP Ledger is based on an inherently decentralized, democratic, consensus mechanism — which no one party can control," Schwartz explains.
Brad Garlinghouse, the CEO of Ripple, showed his approval of Schwartz's post on Twitter and promised even more data regarding the issue during his Ask Me Anything session.
XRP is more decentralized than Bitcoin and Ethereum
Schwartz says that both Bitcoin and Ethereum are less decentralized compared to Ripple's XRP because Bitcoin has four large mining pools which control 58% of BTC and Ethereum has three large mining pools that control 57% of ETH.
And considering that acft that the SEC said that neither Bitcoin nor Ethereum are securities due to the lack of a central governing organization that controls them, it would be fair that XRP is classified as non-security as well.
Schwartz continues and explains that the most critical reason XRP is "decentralized in nature," is the fact that users on the XRP ledger select a Unique Node List (UNL) which is a list of trusted validators chosen by the user.
Users are free to choose and even change their UNLs, and this means that the XRP ledger "is and always has been inherently decentralized." according to Schwartz.
We'll probably hear/read more about this controversial subject in the future as well.