Ripple released a brand new outlook on the blockchain and crypto industry and predicted that 2020 would be the year of the digital assets.
ODL use will increase in 2020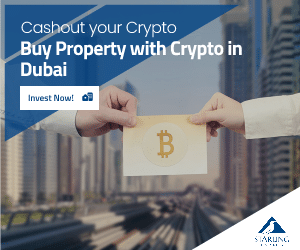 The company said that they are expecting to see enhanced use of the liquidity solution that's using XRP as a bridge to move fiat across borders.
"XRP is a digital asset custom-designed to facilitate cross-border payments. A number of companies, including MoneyGram and goLance, and applications have endorsed this use case, and we anticipate even more will join the adoption curve over the coming year. But our team expects other digital assets and use cases to find traction in the coming year and decade."
Large banks to enter the crypto industry
The company's CEO, Brad Garlinghouse, says he believes some of the largest banks in the world will soon begin to "hold and trade" digital assets over the next year.
"[Garlinghouse predicts] that half of the top 20 biggest banks in the world will actively hold and trade digital assets in 2020. He is also one of many on the team that believes fiat currencies will go digital in the next year," according to the report that we just mentioned above.
The same notes continue and say that "SVP of Xpring Ethan Beard expects at least one central bank to launch a tokenized representation of their fiat currency in 2020, Brad forecasts at least one non-G20 currency—like the Argentine peso or similar—will become fully digitized within the next year."
Ripple also anticipates that mobile payments companies will support the blockchain tech, and crypto and exchanges will consolidate via acquisitions from bigger brands.
We recommend that you check out the complete outlook.
In terms of pricing, XRP is trading in the green at the moment if writing this article and the coin is priced at $0.192850.