Ripple has been in the spotlight this year a lot despite the global crisis that we're in.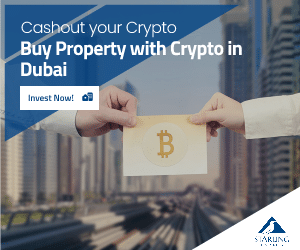 Cryptos, in general, have been receiving increased interest these days, and more people are seeing a viable, safe haven in some digital assets.
The US faces the risk of falling behind China
Now, according to the latest reports, Ripple CEO Brad Garlinghouse said that the US is at risk of falling behind China in the race to launch a robust digital economy considering the rapid advancements in payments tech.
Garlinghouse hopped on Twitter and said that the policymakers in the US would have to step up the game in order to be able to compete.
U.S. regulators: now is the time to step up and lean into digital currencies. Remaining complacent is actually setting us back, while China's grip on both crypto and fiat payments becomes stronger. https://t.co/NuGmFZmf7x (1/2)

— Brad Garlinghouse (@bgarlinghouse) May 26, 2020
Ripple's CEO is citing an article that's been published by Foreign Affairs, which addresses the implications of China's digital currency on the current dominance of the US dollar.
He continued and explained, "Rather than resting on the laurels of the dollar's decades-long dominance, the United States must act now to protect its economic advantage in the coming era of national digital currencies."
You may be aware of the fact that China conducts real-world tests of the digital yuan and this advancement could place the US at a risk of losing the power to impose economic sanctions.
This piece nails it. One caveat – public digital assets like XRP are not exempt from U.S. (or global) financial oversight — actually the opposite. Responsible players who use these assets want to work with regulators, not against them. (2/2)

— Brad Garlinghouse (@bgarlinghouse) May 26, 2020
Garlinghouse said that the US policymakers are not prepared for the consequences and China will be able to expand its influence and boost its capacity for "economic coercion in Africa, the Middle East, and Southeast Asia."
Check out the complete article by the Foreign Affairs.