A few days ago, the Ripple community and XRP army of fans celebrated the confirmation of great news.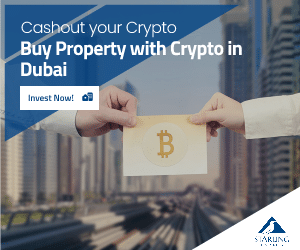 Ripple's Swell conference turned out to bring some pretty interesting news. During a presentation, there were revealed details that promoted Ripple's partnership with Bank of America.
Ripple publishes its third report on Blockchain in Payments
Now, it's been revealed that Ripple has published its third annual report on "Blockchain in Payments" – this details positive results for the blockchain industry, the XRP digital asset, and cryptos.
The online publication Crypto News Flash revealed that the report is based on a survey conducted from August to September of this year.
It's also important to note that the 854 respondents are involved in the provision of payment services and were spread over 22 countries.
More than that, Ripple said that the companies that have been surveyed range in size in terms of revenue from $500,000 to more than $10 billion.
The firm made a comparison with the results from back in 2019 and stated that the blockchain industry is in its final stage of adoption.
The report said the following:
"Business interest in digital assets, when paired with blockchain technology for payments, has grown sharply as early adopters look to increase the speed in payment settlements."
The report also revealed that 79% of the participants had shown growth by entering unexplored markets and boosting their services and products.
It's been also revealed that of all sectors, the most crucial was innovation in payment technology, according to 44% of participants.
Continued innovation in payment technologies
The companies that have been surveyed say that their customers expect them to "continue to innovate in payment technologies."
Regarding adoption, the report revealed that 34% of participants are in the production of some solution with blockchain technology.
Therefore, this sector has made a leap between "early adopters to the early majority."
We recommend that you check out the complete report in order to learn all the available details.