There are so many different individual currencies that sometimes they get forgotten. Luckily, we will discuss another cryptocurrency that you should know about. Ripple is a digital cryptocurrency that is rapidly getting attention after the ever so popular, Bitcoin, and has the second largest market cap. Since Ripple is gaining popularity, investors of the digital currency has triggered people to search for keywords such as XRP Token and How to buy Ripple XRP. So let's first discuss what Ripple is, so that you will know regarding this cryptocurrency.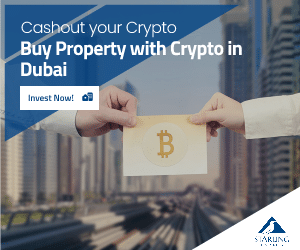 What is Ripple
Ripple is a real-time gross settlement system (RTGS), currency exchange, and remittance network by Ripple. Ripple is also called the Ripple Transaction Protocol, abbreviated RTXP, and is built upon a distributed open source Internet protocol, consensus ledger, and native cryptocurrency called XRP (ripples). Ripple was first developed in 2004 by Ryan Fugger, a web developer in Vancouver, British Columbia. Ripple was released in 2012, and enables secure, instant, and nearly free global financial transactions of any size with no chargebacks. For its core, Ripple is based around a shared, public database or ledger, using a consensus process, allowing for payments, exchanges, and remittance in a distributed process.
Companies That Use Ripple
Today, Ripple is used in many banks and payment networks. Some of the companies are UniCredit, UBS, and Santander. UniCredit is an Italian banking and financial services company, which spans 50 markets in 17 countries, with more than 8,500 branches and over 147,000 employees. Santander is a Spanish banking group that is centered on Banco Santander, with the company originating in Santander, Cantabria, Spain. The banking group has operations across Europe, South America, Asia, and North America. Santander is Spain's largest bank.
Ripple Connects With American Express
Since Ripple is used in many banks, recent news regarding the digital cryptocurrency connecting with American Express (AMEX) was announced. The specific application is for Business to Business (B2B) payments between US corporate and UK based customers, which all services will provide real-time trackable payments between customers. The CIO for AMEX, Marc Gordon, explained regarding the collaboration with Ripple, quoting "This collaboration with Ripple represents the next step forward on our Blockchain journey, evolving the way we move around the world."
Big Win For Ripple
Now that Ripple is connected with AMEX, it is a substantial win because there has been legal issues after a dispute over a huge number of XRP coins with startup R3. Currently, the XRP price is at $0.24, increasing 17%.
Ripple's Supply Limit
Like all cryptocurrencies, a limit is placed. For the case of Ripple, the supply limit is 100 billion XRPS. This number is hard-coded, and cannot be changed. Though in order to answer and solve the concerns regarding the XRP supply, Ripple has made a decision to place 55 billion XRP by the end of 2017.
Ripple Did Reach $500 Back In December 2014
Back in December 2014, Ripple's XRP price hit an impressive value of $505 million, which was great news for the XRP holders.  During that year, Ripple also surpassed Litecoin, ranking number three of the CoinGecko's metric chart.  Along with having a $70 overall rating, and bolsering an impressive 90% developer activity score.