Ripple revealed a new partnership amidst the troubled crypto market. The market is struggling to recover these days following more corrections. Check out the latest reports below.
Ripple marks an important partnership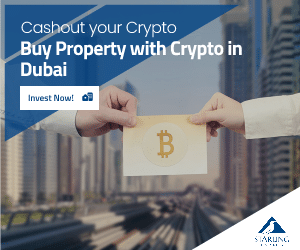 According to the latest reports coming from the online publication the Daily Hodl, Singapore-based payment solution provider is going to use the On-Demand Liquidity (ODL), Ripple's XRP-powered cross-border payment product.
FOMO Pay will use ODL to improve its cross-border treasury flows, according to a new press release from Ripple.
This is a firm that was founded in 2015, and it aims to use the cross-border payment product to get constant access to liquidity for the euro and dollar in order to facilitate same-day settlements.
Louis Liu, founder and CEO of FOMO Pay, stated the following:
"As one of the leading payment institutions in Singapore, FOMO Pay aims to provide our clients with more efficient and cost-effective payment modes in different currencies."
They also noted this:
"We are excited to partner with Ripple to leverage On-Demand Liquidity for treasury management, which allows us to achieve affordable and instant settlement in EUR and USD globally."
The same online publication mentioned above noted that Ripple remains in a protracted standoff with the U.S. Securities and Exchange Commission (SEC).
It's been also revealed that the FOMO Pay deal marks the latest in a series of international business partnerships.
Ripple in the news
Not too long ago, we revealed that Ripple made a new move in a lawsuit in which it's involved along with the SEC.
According to the latest reports, the crypto attorney James K. Filan, who has been chronicling the SEC versus Ripple case since December 2020, shares with his 106,700 Twitter followers a copy of an SEC request to block drafts of a speech given by the agency's former Director, William Hinman, from being made public.
Check out more details in our previous article.