The Ripple and XRP community will be sad to know that Ripple has parted ways with its chief market strategist Cory Johnson.
Cory Johnson's position has been eliminated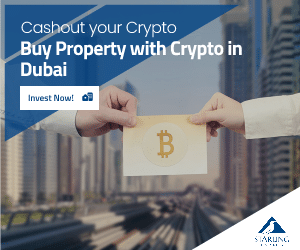 Tom Channick, Ripple's spokesman, told CoinDesk that the San-Francisco based company has eliminated Johnson's position altogether and considers his time there a massive success.
"Cory's last year at Ripple was a success in representing the company to investors, press and regulators. Cory helped Ripple with strategy internally and overall industry education. But due to changes in market conditions, we've chosen to eliminate the role of Chief Market Strategist," he said.
Ripple hired Johnson back in March 2018 after the man spent about eight years at Bloomberg TV.
He told CNBC that one of the primary tasks that he had at Ripple was to explain XRP to investors:
"The role of Ripple as a company and XRP as a currency in financial markets, to regulators, financial institutions and investors could use more explaining. I'm going to try and explain, listen and set strategies to make it easy for Wall Street and the world of finance to understand what we're doing," he was saying back then.
Addressing Ripple and XRP's benefits
In January Johnson talked about XRP and Ripple's mission to enhance the speed of cross-border transacti0ons and also lower their costs. He was invited at  Cornell's Entrepreneurship Summit in New York City.
At one point, he was asked where he sees Ripple in 10 years from now, and he said that he sees the company's tech becoming extremely important for some of the biggest companies in the world, supporting them in moving money and paying their employees in a low-cost, and effective manner.
"We can look at the $23 trillion that are laying around in nostro and vostro accounts that are sort of set up, waiting for pre-payment, because money is so slow," Johnson said.
Johnson has been an excellent promoter for Ripple and the company's digital asset XRP.