The Ripple community had a busy week celebrating various achievements, and the latest notable one was Binance's announcement that they'd team up with Ripple to promote XRP.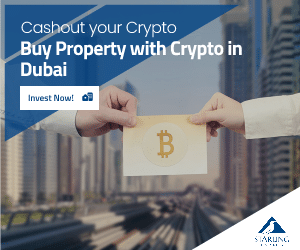 CZ said that the two companies have not yet begun to pave the way for this massive partnership, and for now, Binance will remain focused on launching the Binance Chain and its forthcoming decentralized exchange Binance DEX.
CZ explained that "We're focused on launching more features right now, so we are working with a number of other partners. With xRapid, there's nothing going on right now, but in the future, we'll definitely want to add them as a partner."
Abra brings XRP to 155 countries
Now, the crypto platform Abra announced that it brings XRP to users in 155 countries.
This will definitely support adoption, and it's excellent news because Ripple has been working hard to boost the adoption of its products lately.
They will do this by allowing people to buy fractions of high-priced stocks such as Facebook, Netflix and Amazon and exchange-traded funds with XRP.
Abra is already rolling out the new feature using BTC, and the company's CEO Bill Barhydt said that they would implement the very same feature using XRP in the near future.
https://twitter.com/billbarhydt/status/1093199808582451200
Ripple teams up with 11 Universities
The San Francisco-based company just revealed 11 new partnerships with major Universities from all over the globe.
The company's University Blockchain Research Initiative (UBRI) is designed to provide grants and support programs to help grow the blockchain ecosystem.
Take a look at Ripple's new partners below:
• Carnegie Mellon University
• Cornell University
• Duke University
• Georgetown University
• University of Kansas
• University of Michigan
• Morgan State University
• National University of Singapore
• Northeastern University
• University of São Paulo
• Institute for Fintech Research, Tsinghua University
At the moment there are 29 universities on board with the UBRI. This looks like a great year for Ripple so far.