Global banking is quite a natural fit for the blockchain unlike a lot of industries which are still trying to figure out in which ways they could use crypto and the blockchain tech best to enhance their services and offerings.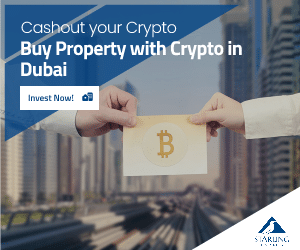 Bitcoin, unfortunately, involves slow transaction speed and there's definitely a need for a more efficient and decentralized coin. It seems that IBM might have found an ideal solution.
IBM chooses Stellar over Ripple
In order to solve the speed limitation, IBM just launched a program that allows consumers and merchants in the South Pacific region make cross-border transactions via traditional banking partners but with higher speed and enhanced efficiency using…the Stellar blockchain.
You were probably expecting Ripple as the answer, considering that they have been pushing really hard into the world of banking and may very well be on their way to replacing traditional bank-to-bank payments.
If you're wondering why IBM would choose Stellar. Well, from their perspective, there are a few factors that make it the perfect choice.
According to Jo Lang of IBM Blockchain Financial Solutions, "Bitcoin would have been a non-starter. One, it is primarily mined in China – our clients are not there, and I'll just leave it there."
As expected, Lang was also asked about Ripple, and the answer was that the ownership of the organization is opaque. On the other hand, IBM was involved in other projects with Ripple.
Stellar's advantages
Stellar provides the combination of advantages that IBM is looking for regarding non-profit status and an open-source codebase, a highly developed software API and the tech to make these all work flawlessly.
More than this, Stellar is able to support any type of asset on its network and features high scalability which is the foundation for future developments beyond the South Pacific, believes IBM.
IBM is launching the World Wire service with Stellar
The reason is that Stronghold USD stablecoin created by IBM currently operates on the Stellar blockchain platform. "The token allows folks to do payments, foreign exchange between companies in a very seamless and frictionless and more secure way," according to Stronghold USD founder and Chief Executive, Tammy Camp.
IBM will use the stablecoin on the World Wire payment system as the asset is designed for businesses and corporations for transfers.
Via the IBM Blockchain World Wire, banks will transfer assets from one country to another using XLM. Users will benefit from almost real-time payment settling with almost zero fees.