This period is a ruthless one for Ripple (XRP), despite the good news and positive predictions surrounding Ripple company, the owners of XRP crypto. While the XRP/USD pair is stuck around the same values, around $0.45, Ripple (XRP) value against the Bitcoin (BTC) dropped considerably, from around 9000 Satoshis in early-June to about 7500 Satoshis recently.
Ripple (XRP) dropped below the support level against the USD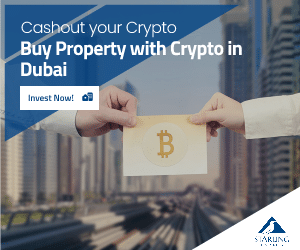 While the XRP value against the US Dollar is stagnating at the moment, the biggest problem for Ripple (XRP) is its drop in the face of BTC, which shows no signs of stopping.
Just recently, XRP fell below the support level against the USD, $0.45, signaling that the crypto might continue the downtrend. To recover, the Ripple (XRP) has to gain support from investors and surge above the resistance at $0.475.
At the moment of this writing, XRP trades at $0.44, recording a 3.59% depreciation in the last 24 hours.
For the moment, Ripple (XRP) is keeping the 3rd position in the crypto market with a market cap of about $17.4 billion, with only approximately $6 billion more than Bitcoin Cash (BCH) which secured the 4th position in the market.
What does the future reserve for XRP?
The Ripple company, besides its XRP token, is doing just fine benefiting from its already established partnerships and aiming for new ones. On the one hand, Ripple's deal with AMEX reached a new phase, with AMEX's VP & General Manager of global commercial services UK & Russia, Colin O'Flaherty, praising Ripple for its platforms which provide fast and secure cross-border payments.
On the other hand, SBI Holdings stated that Ripple and its Ripple (XRP) could corroborate to the next economic boom in Japan. In the meantime, SBI Holdings and Ripple operate the SBI Ripple Asia which is dedicated to promoting and exploring how Ripple's platforms, including the XRP-based platforms, can boost the cross-border payments between financial institutions in Asia. Also, SBI launched VCTRADE, a crypto trading platform which is now accepting only Ripple (XRP) but will soon Bitcoin (BTC) and Bitcoin Cash (BCH).
In conclusion, Ripple company is benefiting from its partnerships and aims to sign more, while the XRP is struggling in the cryptocurrencies market. For the time being, the XRP adoption is quite low, and there are no signs of that to increase.