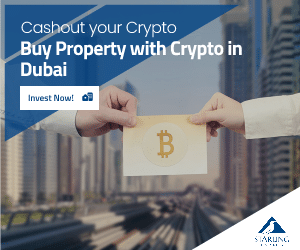 The cryptocurrency market is looking rather bullish this week as almost all of the top coins are in a uptrend, with Ripple (XRP) climbing 11% in just the past 24 hours. XRP's bull run in September was led by the xRapid payment network which uses XRP as a transfer medium. Ripple (XRP) is currently trading at $.54. Ripple (XRP) now boasts a market capitalization of $22.5 billion according to CoinMarketCap data. Bitcoin currently holds rank as the biggest cryptocurrency in the world with total market value of $112 billion.
xRapid
Ripple's technology, xRapid, has left many retail investors dissatisfied due to the effect that the launch has had on the price of the cryptocurrency. However, the launch of xRapid creates an opportunity for the coin to reach the usability that many of the XRP community have been hoping for.
Temenos AG and Ripple
Temenos is a company that specializes in enterprise software for banks and financial services. Headquartered in Geneva, Switzerland, Temenos is a provider of banking software systems to retail, corporate, universal, private, islamic, microfinance and community banks and only creates software for banking and finance. Temenos is a market leading software provider transforming the market with 41 out of the top 50 banks in the world as its clients, including the likes of JP Morgan and the Bank of Shanghai.
The company has partnered with Ripple to provide a valuable inroad into the existing financial system without having to "get their hands dirty." This will  hasten the development of RippleNet. allowing it to reach critical mass sooner.
The T24 Core is Temenos' latest banking solution which utilizes ledger-agnostic technology developed by Ripple. Among other things Temenos utilizes is an API known as IRIS which allows customers to process an outbound cross-border payment through their backend, get the best forex rate, issue payments though the Altitude Gateway, and settle and reconcile payments sent through RippleNet.
As Temenos provides a solution for banks, they are also going to make things easier for an institution or bank to switch if they want to. This will allow for a fast and cot-efficient integration with xRapid, further quickening the pace with which xRapid will be adopted.
Ripple Challenges Ethereum
It was today that Ripple exceeded Ethereal as the second largest cryptocurrency in the market. The rally saw Ripple rise an astounding 14 percent on a day when Bitcoin (BTC) traded sideways and no other large-cap cryptocurrency rose more than 4 percent. Ripple assumed the silver crown shortly after 9:42 UTC and briefly claimed as much as 10.35 percent of the total crypto market cap. Things are started to look up, not only for XRP, but for the cryptocurrency market in general.
The quick integration of xRapid and other benefits indirectly offered by SWIFT GPI to RippleNet will ensure that this will prove to be a very exciting year for the XRP cryptocurrency.