Often placed in the same basket, Ripple (XRP) and Ripple are two different things. Ripple is a US-based company who dedicates its services and platforms to the financial world, including banks, remittance companies, and other financial institutions, while Ripple (XRP) is Ripple's cryptocurrency. In fact, Ripple (XRP) has never been meant to be a cryptocurrency, but only a way Ripple can deliver fast and secure cross-border payments.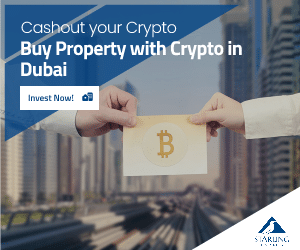 Many crypto enthusiasts love the XRP more than they appreciate the Ripple company, the one which generated and holds XRP. However, there is a connection between Ripple's actions and the XRP price, definitely.
But, to clear the things up, Brad Garlinghouse, Ripple CEO, addressed the differences between XRP and Ripple, as well as the latest rumors regarding a possible addition of Ripple (XRP) on Coinbase cryptocurrency exchange platform, and many more, during his CB Insights Future of Fintech conference in New York.
Brad Garlinghouse also explained why Ripple (XRP) is not a security and why Coinbase didn't list XRP
At this moment, Ripple (XRP) is holding the third position in the cryptocurrencies market, with a market cap of about $19 billion, and is trading at $0.47, at the moment of this writing.
As Brad Garlinghouse, the Ripple CEO, explained, XRP can operate independently of Ripple, but it is the token used by some of the Ripple's platforms to run fast and secure transactions.
As regarding the rumor that Coinbase could list Ripple (XRP), Brad Garlinghous stated that every cryptocurrency exchange platform knows what's the best for itself, so Coinbase took the decision not to add XRP because it aims gains, while XRP has never been meant to be an asset traded by individuals, but only targeted adoption within the financial field.
On the other hand, Brad Garlinghouse also stated that Coinbase could've been "scared" by the confusing situation that surrounds Ripple (XRP) within the US SEC which still thinks that XRP is a security.
As regarding that, Ripple CEO said that "XRP is not a security, it exists independent of Ripple, and would keep functioning even if the company failed. I don't think that our ownership of XRP gives us control. Saudi Arabia owns a lot of oil, and that doesn't give them control of oil."