The crypto verse has been a world of the adventure where altcoins race after one another making it a survival of the fittest challenge. Cryptocurrencies are flaunting outstanding abilities over their competing counterparts and unleashing new things as an addendum to their proficiency so that they would be edged over the others all in the name of being a widely known and used currency.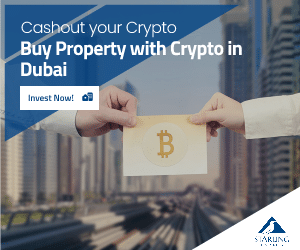 Cryptocurrency itself rose up as an alien technology, like the long-anticipated imaginary unicorn that showcases new things, quenching our boredness caused by the moribund and stammering mode of transaction that put people through toil and expensive cost. Although we earlier appreciated the old methods which I tagged "the rudiment technique" when it first emerged, but as time goes on, one gets tired of seeing the brown cow, and a purple one will definitely thrill you.
Even though several altcoins surfaced after the emergence of Bitcoin before Ethereum came to live, the altcoins still find themselves beneath the latter as it continues to maintain the staple behind the crypto father. Nevertheless, most of the altcoins, especially the first ten on the table by market cap really find this challenging, propelling them to give out their best to fight for the realm behind Bitcoin.
Amongst the altcoins which I found trying to piggyback Ethereum mostly are two which I tagged "the 2 Musketeers", Ripple and Cardano. No matter how addicted you are to an altcoin, if you are a crypto lover, these two coins will surely not only ring a bell in your head. They are not like a needle on the table.
According to Coinmarketcap, Ripple and Cardano are situated on the table at the 3rd, and 7th positions respectively, surely, every first ten altcoins are like an elephant of the crypto table.
Ripple vs Ethereum
Ripple, launched in 2012, according to the official website is a cryptocurrency that grants "frictionless experience to send money globally using the power of blockchain".
"Built on the most advanced blockchain technology that is scalable, secure and interoperates different networks, Ripple helps to connect banks, payment provider, digital asset exchanges and corporates".
Ethereum is quite more popular than Ripple, has more value and market cap, but Ripple has been an all-time hostile competitor to its pioneers in all ways, especially with the way it makes cross-border transaction a pie, very fast, low-cost and reliable.
When talking about scalability, Ripple is nowhere near Ethereum, it completely flaws and crushes Ethereum here.
Scalability can be regarded as the number of transaction that can be done within a specific period like seconds, depending on the criteria for measurement. While Ripple can perform 1500 transaction in a second, the underdog in this area can only perform 15 transactions within a second. What a distance, what a fraction,  15times that of Ethereum.
The speed at which Ethereum runs transaction successfully is 2 minutes while Ripple does his in about four seconds.
While Ripple was mined with 10billion unit supply, Ethereum is still limitless in its supply, although, 120 million ETH has been proposed recently.
The ties which Ripple has been able to attract are numerous and limitless as countries, banks, and financial institutions like Saudi Arabia, Netherlands, Santander bank, MoneyGram and others found it viable for cross-border transactions and beyond.
Cardano vs Ethereum
Officially released in September 2017, the public, decentralized and open source blockchain technology was built from the scratch with the sole aim of filling voids and problems like scalability, regulation, security, and more created by its predecessors. Certainly, Ethereum is a predecessor to Cardano.
Given the fact that Ethereum was released before Cardano, it is not astonishing that the altcoin is more valued, popular and has more market cap than Cardano. Nevertheless, certain features which Cardano possess makes it a competitor and a potential dethroner of Ethereum.
While Ethereum capitalizes on the error of Bitcoin(first generation blockchain), being a second generation blockchain, Cardano went further by flawing both, emerging as third generation blockchain
Striking balance between users need and regulation, Cardano make the world of transaction intriguing
Proof of Work consensus model which Ethereum was created with made it inferior to Cardano that uses Proof of Stake, going further to use the most secured proof of stake model known as Ouroboros. Generally, it is known that that proof of work is faster, more cost-effective and solves the problem of energy consumption when compared to proof of work.
Cardano is "mathematically shown to be provably secure", more resistance against attack and very much cost effective.
Cardano beats ETH with scalability. According to Zycrypto.com, Cardano has the ability to run 257 transactions per second.
Even looking at today's market according to walletinvestor.com, Cardano is a winner over Ethereum
Source: Wallet investor
At this point, the question that rouses in one's mind is that who is a more visible dethroner amongst the two.
Ripple, Cardano, Who Will Triumph?
Although Cardano scalability is better than Ripple's, but based on my own sentiment, I feel Ripple possess more potentials compared to Cardano. When one muse, over the recognition, applauds, accolade and Ripple's perfection in cross-border transaction you are most likely to oblique towards ripple.
A penny for your thought.