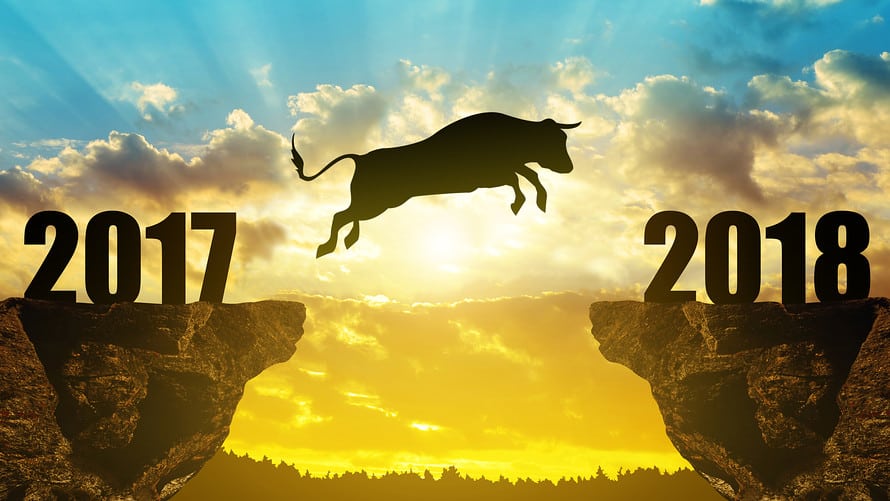 Ripple (XRP) – Here I am back again with my new article about Ripple. Time is money so let's go straight to the chart and I will tell you what exactly is happening with Ripple (XRP) on the market right now.

At the time of this chart publication on Trading View platform I was concerned about the daily price swings and anticipated two possible market scenarios. The first one is that there will be a reversal at $0.872 with a further road back to $1.216 resistance level that has already been confirmed 2 times this February. The RSI indicator was telling me " Keep calm and wait for my very soon turnaround!". And guess what? It has gained an upward momentum as I expected. Eventually, Ripple has bounced off a bit and is currently trading at $0.94 but is still hesitating to enter the bullish trend. So it is not yet the time to say whether or not XRP has opened the road for a big bull.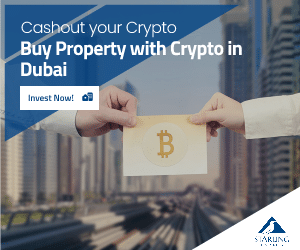 https://www.tradingview.com/chart/XRPUSD/PFMPWZhT-XRP-USD-Roll-down-is-LIMITED-BULL-TIME-IS-COMING/ – Trading View chart (HD quality)

The second scenario is that Ripple will fall back again to $0.872 (This price level actually corresponds with a very strong support level formed at 02.02.2018 if you take a closer look at the graph). In case if this support level is breached a roll down to the bottom line of $0.725 is confirmed. However, I doubt that it will ever drop lower than $0.725 due to that fact that it has already tried to fall below it in December 2017 but failed. It has also plunged into this area back in the 2nd of February 2018 and also failed. Though, it would be a lie if I tell you it has never fallen below. In fact, XRP dropped to $0.57 at the 5th of February but almost instantly retraced back and continued its upward movement up to $1.275 (by the way, it is not only a local resistance level it is a 23.6% Fibonacci retrace which actually confirms and even enhances the strength of $1.275 resistance). Not enough evidence, guys? – Ok then look at the volume graph and you will see that it is currently very low in comparison with other days when Ripple was under the bearish pressure. The MACD indicates bearish signal (-0.04). Though, it looks like it is about to make a comeback to the positive area. As a rule of thumb: when MACD falls below the signal line, it is a bearish signal, which indicates that it may be time to sell. Conversely, when the MACD rises above the signal line, the indicator gives a bullish signal, which suggests that the price of the asset is likely to experience upward momentum. At this stage, MACD is very close to 0 (signal line) meaning that it could be the end of a short-term bearish trend. Please note that MACD has already plunged 2 times to (-0.1) zone in February and hence we have to keep in mind that there is still a risk that it can drop further way down again (3rd time). In my not-so-humble opinion, it looks like the bear has finally gone. Do you guys think the big bull is coming back? – I bet he is knocking at the door.
Do not forget about the fundamental analysis…

I assume that you are already familiar with the recent news about Ripple so I will not waste your time by paraphrasing the things that have already been covered by other authors. Ripple is currently one of the most frequently discussed topics on the internet and therefore in my article I would like to focus primarily on various long-term aspects that can significantly affect the XRP price.
Few words about competition…

Who do you think are the most dangerous rivals to Ripple? Probably, SWIFT is one the biggest one at the moment but that is not a blockchain enterprise. Ripple outperforms SWIFT in almost every possible way. The key difference is that Ripple completely eliminates nostro accounts, an account that a bank must hold in a foreign currency in another bank if it wants to conduct cross-border transactions, while SWIFT is just a band-aid over an antiquated system. In addition to that, SWIFT is being constantly hacked – Losers! (Just kidding). Probably, the closest XRP's competitor in the blockchain industry is Stellar (XLM). Both cryptos are on the list of top 10 cryptocurrencies according to Coinmarket. It is crucial to keep in mind that XLM and XRP are aimed to solve issues related to the inter-bank payments, but the two have absolutely different strategies behind them. Ripple's (XRP) roadmap is primarily geared towards banks and existing financial institutions. Indeed, this is different from what Stellar Lumens proposing in that XLM has a more collectively exhaustive scope; more specifically Stellar hopes to provide an easy access to the banking services for those who can not afford it due to various strict requirements and help the "little guy" to make transfers internationally without the likes of Western Union or other companies alike taking a chunk. Though, it seems like XLM has slightly more advantages in term of customer adoption and real-life use-cases. I told you that it is a big game and the market there is huge. Both companies have a great potential and a big pie to share.
"Ripple owns about $15bn of XRP and we will use that to ensure that we continue to advance." – Mr.Brad Garlinghouse said that in this interview to Financial Times in October 10th, 2017.

What he wanted to emphasize is that XRP's $15 bln crypto-reserves could be used to acquire or partner with its rivals, as it seeks to dominate the sector within financial technology. Awesome – Ripple has its own big war chest full of virtual currency! What does it all mean in a long-term game? – Ripple has a great power to survive and compete which is very good for XRP price. Oh, I almost forgot to mention! – Don't forget regulations in different countries and jurisdictions. Ripple has been working for a long time already with all of them. It means that they are, to some extent, ahead of their competitions who want to jump into the market. Guys pay close attention to ideas with large liquidity behind them. Ripple and Stellar are two of them.
Don't forget about the big banks that want to secure their dominance on the market…
Do not underestimate big banks! The truth is, HSBC and some other big name banks are building their own collective tokenized infrastructure for launch in 2018 or later, not to mention all the token-less solutions. These banks have a huge R&D funding and global power. What stops them from the implementation of their own "Ripple"? – Can't really answer this question in a broader way but the first argument that comes to my mind is that banks are highly regulated and are publicly traded companies. Regulations make it extremely hard for them to be innovative. In my opinion, for any bank to spend millions or even billions on trying to develop their own blockchain solution would be a big waste of time and resources. One option is to spent time on building a stable and beneficial partnership with Ripple that has proven its success. However, this option is justifiable for small or medium-sized banks. What about big banks? What if they will get a huge support from the authorities that are currently seeking for the ways to regulate cryptocurrencies. Banks need Ripple's technology, not XRP. Though, XRP can be integrated into the technology acquired by these banks. That means XRP holders will get an access to various banking services and this will eventually affect the price of XRP. In the fundamental analysis that I am providing you with here – it is crucial to distinguish Ripple as a technology from its coin.

1. Ripple, the company, offers banks a software called Ripple Connect which uses InterLedger Protocol (ILP) to transfer money between banks with a minimal fee because it doesn't have to get transferred 2-3 times into different fiats or service fees. It simply needs to get converted once. This software does not use XRP. XRP is an option but right now banks are not choosing it because it's new and because of its volatility.
2. XRP, a cryptocurrency that exists outside of Ripple Connect that is high in liquidity and has fast transactions.
As any coin XRP has value of it's own because it solves a problem. Consequently, XRP has its utility and there is a growing demand for it in the blockchain industry. The higher the demand, the higher the price.
A little bit about the banking business…

For those of you who didn't know – No money is actually transferred from bank X to bank Y. Instead, a swift message is used (IOU confirmation, debt acknowledgment form, from bank X to bank Y) and it happens across a very large spectrum of different foreign currencies. Problems mainly arise due to human or system errors, which can lead to discrepancies between the transacted amounts and overall balance between the banks. This is where XRP steps in. if banks implement XRP the price will skyrocket but they are afraid of high volatility. XRP is designed to solve the issue of long settlements between banks, companies, and individuals.

Attention! Important information below…

You are NOT buying the currency that banks are using to transfer money. Banks partnering with Ripple are not buying XRP, they are buying their technology and you should not expect banks to buy up a whole ton of XRP to sustain the platform. However, Ripple will advocate for the use of their coin (XRP) as the main cryptocurrency within Ripple Connect.

Transactions with XRP have proven to be very fast. However, nothing is perfect! One main drawback of any digital currency is that any transaction is final and you can't make a chargeback in case if you sent it to a wrong person or if the amount transferred is incorrect. Well, there may be some blockchain companies that have a solution to this problem but I don't know them. Please let me know if you know.

Final words…

So let's see what the big banks are going to do with a blockchain in the nearest future. At the moment Ripple is doing great as it has signed new partnership agreements and there is a quite big "pool" of banks ready to implement Ripple's technology.

Please remember that I give you my observations, you form your own opinion and trade it accordingly! Never forget to do your own research before considering any investment. Fundamental analysis is also crucial so please read the news, updates and about the upcoming events related to a particular blockchain project.
Hope you will find my analysis useful! Stay safe, hedge your positions, diversify. We will beat the market together!
P.S Please share your thoughts!
My twitter: https://twitter.com/Dmitry_Quail
Medium profile: https://medium.com/@dmitryquail
Trading View profile: https://www.tradingview.com/u/DmitryQuail/
Trade with me: Binance