Ripple's David Schwartz Releases New Bitcoin Prediction Amidst The Coronavirus Global Terror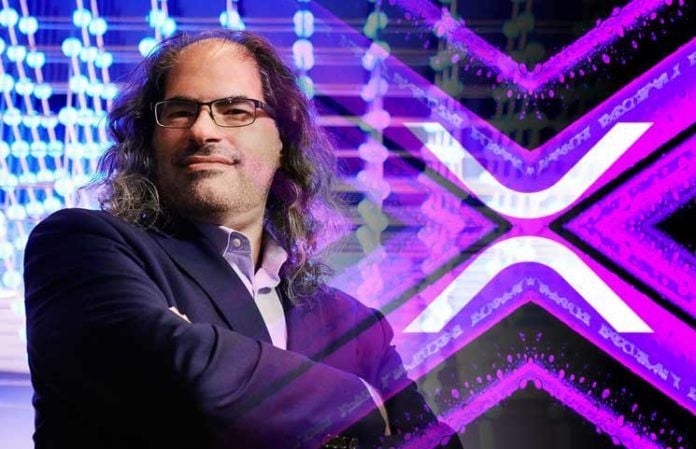 The whole world is under the reign of the coronavirus pandemic these days, and the healthcare systems, global economies, and more parts of our lives are affected.
At the moment of writing this article, more than 340,000 people in the whole world have been already infected and the numbers are growing exponentially these days.
As you probably know by now, the crypto industry has been also affected by the global crisis and Bitcoin fell by more than 50% during the past weeks.
Ripple was recently in the spotlight after CEO Brad Garlinghouse made a few comments about the coronavirus pandemic and the impact that this crisis has on the global economy.
Ripple's CTO David Schwartz releases a Bitcoin prediction
Ripple chief technology officer David Schwartz responds to a Bitcoin price warning from BTC investor and podcast host Brad Mills.
At the moment of writing this article Bitcoin is trading in the red and the most important coin in the market is priced at $5,803.66.
Mills said that the data from previous crashes suggests another significant pullback in traditional markets is on its way, and this is expected to hit Bitcoin once again.
https://twitter.com/bradmillscan/status/1240887349128638464
"If you have not taken your money off the table yet, I don't know what you're waiting for. Monday is not going to look good. Likely all 3 circuit breakers will be hit sometime soon…" he said.
He continued and said: "Yes, Bitcoin is going to get rekt badly once more before this is over. Thinking of selling more here."
Schwartz questions whether cashing out is the best solution
Ripple's Schwartz is questioning if the solution presented above is the best one, given the potential weakness in bonds and the forex market as well.
He also made sure to highlight the fact that he questions the strength of banks as well and whether it's a good idea to hold assets in US dollars.
If you take it off the table, where do you put it? Bond funds are also risky, money market may break the buck, are banks even safe?

— David Schwartz (@JoelKatz) March 20, 2020
Mills, on the other hand, believes that investors should hold a large cash position in the short term, and keep them in more banks to reduce risks.
"Heavy weight cash and deploy it conservatively; own different assets. Invested in things and businesses as the trend shifts, cash is temp. I'm slowly moving out and will slowly move back in so I don't do any YOLO bets. Spread cash across multiple banks."
Brad Garlinghouse
Garlinghouse is both the CEO and Chairman of Ripple Labs. This year, Ripple surpassed 300 partners, including over 115 banks worldwide. Having launched On-Demand Liquidity (ODL) for cross-border payments, Ripple now has more than 20 partners using XRP for ODL, including Moneygram, Western Union, and American Express.
CoinMarketCap
CoinMarketCap is a website that provides cryptocurrency market cap rankings, charts, and more. It was purchased by Binance for $400M in 2020.
An experienced finance writer for more than 10 years, active industry watcher, and gadget enthusiast.