It's been just revealed that Ripple's new CBDC play does not need XRP. Check out the latest reports about this.
Ripple's new CBDC does not need XRP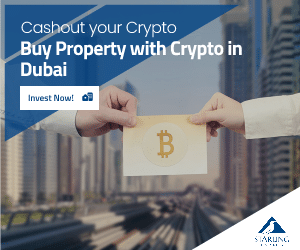 Ripple launches a platform that is dedicated to CBDCs.
The platform is a "frictionless end-to-end solution" that would allow central banks, financial institutions and governments to explore and issue CBDCs.
A new press release just noted the fact that users can "holistically manage and customize the entire life cycle of fiat-based central bank digital currency, transaction and distribution."
Via this platform, the issuer of the CBDC will be able to manage the CBDC, and the operator can use the distribution and settlement options, and the crypto users can both pay and receive the CBDC.
Back in 2021, Ripple announced a private ledger for CBDCs. At the time, Ripple said that XRP could "be leveraged as a neutral bridge asset for frictionless value movement between CBDCs and other currencies."
Ripple built both its private ledger and the CBDC platform on the XRP Ledger, and the "private ledger is based on the XRPL but does not require XRP to operate," – this is a Ripple spokesperson told Blockworks in an email. "Central banks using the [CBDC] platform do not use or interact with XRP," they continued.
"As a trusted partner to several central banks, we believe this platform will help solve problems for many central banks and governments who are devising plans and developing a technology strategy for CBDC Implementations," Ripple's VP of CBDCs said.
Ripple in the news  – Ripple's defense strategy new data is out
According to the latest reports, it seems that Ripple's XRP token's fate could be decided any day now.
There has been no shortage of back-and-forth between regulators and the crypto company as parties attempt to sway the court with more information.
Blockcworks online publication mentioned the breakdown of Ripple's case and where things currently stand.