Ripple and its crypto XRP have been two controversial entities for quite a while now, and regardless of the haters' opinions, they managed to hang in there across the bearish 2018. XRP was even able to outshine other coins in the market.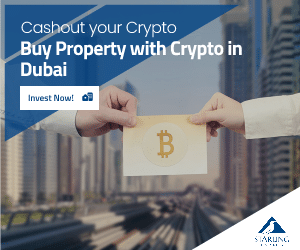 Back in September, while most cryptos had to deal with lower volumes and declining prices, the Ripple community pumped up XRP up by more than 200%.
This helped the token to achieve prices that it had not seen since back in April.
This massive bull run also led to the fact that XRP was able to overtake ETH as the number 2 crypto by market cap.
Ripple's XRP great performance led to growing popularity for the company and its coin in the crypto space.
Probably this was one of the main reason for which Binance's Changpeng Zhao eventually decided to add XRP as a base pair on the crypto exchange.
"Binance will add TRX/XRP and XZC/XRP trading pairs with XRP as the quote asset into the new Combined ALTS Trading Market (ALTS) at 2018/12/24 11:00 AM  (UTC)."
Ripple hit a significant milestone with this achievement
This was definitely a massive milestone achieved by Ripple, and the whole community's efforts to make this happen have been repaid.
The addition of XRP as a base pair changes the way in which traders view the altcoin markets.
For a really long time, ETH has been the single base pair for most cryptos, and that's why the altcoin market used to be defined in the price matter of ETH.
Now, after XRP also became a base pair, the altcoin market will grow more diverse and this a definitely progress for the crypto space.
A boost in the trading volume of XRP
The addition of XRP as a base pair should also trigger an increase in the trading volume.
There should be more XRP buyers and sellers in the future, and we'll; have to see how this will impact the price of XRP.
XRP keeps proving that it's a valuable coin among crypto supporters.