The most glorious news for any coin in the crypto space is surely adoption. Even in the realm of every partnership news, the motive behind it is adoption. While all coins in the market are now trying to find traction on the upside trend for a recovery, Ripple's XRP has been handed a leaf on its cap with adoption in 40 additional countries.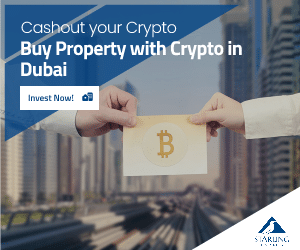 Coinfield, one of the world's fattest developing crypto exchange platform, announced the expansion of its reach to 40 new countries of the world to foster cryptocurrency mainstream adoption.
Coinfield, in the announcement noted that it will kick start registration for traders in the new provinces by December 21st 2018.
Apart from the expansion of its services to 40 new countries which totaled 101 countries across the world where it has presence, Coinfield in the announcement declared the inclusion of USDC Coin as the first stable coin on its platform. The introduction of a stable coin which helps to downplay price volatility will now allow users store and transfer their digital assets in USDC rather than USD.
The update came only after the November announcement that XRP is now a base currency on the crypto trading platform. Coinfield in November also unveiled a powerful new platform designed with the capability of handling 75,000 trades per second or about 1.5 million API calls per second.
The platform upgrade came in time with the extension of its scope past the Canadian borders to 61 countries across the world. In another news, Coinfield clinched a tremendous partnership deal with Jumio with the aim of enhancing a quicker KYC onboarding process.
Coinfield is touted the most advanced trading platform in Canada, and it grants trading with 37 trading pairs which includes 6 colossal fiat currencies – Great Britain Pound Sterling (GBP), US dollar (USD), UAE dirham (AED), Canadian dollar (CAD), Japanese Yen (JPY) and Euro (EUR).
With all the great achievements Coinfield bagged recently, Ripple's XRP is tipped of enjoying vast adoption since it is a base currency on the imposing trading platform.