It seems that Russian President Vladimir Putin is supporting the International blockchain-based payments system. Check out the latest reports below.
Vladimir Putin boosts the idea of blockchain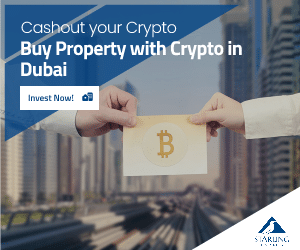 It's been just revealed that the Russian President Vladimir Putin is reportedly calling for an international payments system based on distributed ledger technology.
According to the Russian state-owned news agency TASS, Putin says that a blockchain-based international payments system is much more suitable in today's world. Here's what he had to say about the matter:
"It is possible to create a new system of international payments based on digital currency technologies and distributed registries, much more convenient, but at the same time completely safe for participants and independent of banks and third-party interference."
Putin also made sure to criticize the current state of international payments, saying that the system is governed by a handful of public and private entities.
"In the conditions of the current illegitimate restrictions, settlements are one of the attack lines. The current international payment system is expensive, and its correspondent account system and regulation are controlled by a small group of states and financial companies."
Make sure to check out the original article shared by the online publication the Daily Hodl in order to learn more details about all this.
Blockchain decentralization is addressed
Cardano (ADA) developer Input Output Global (IOG) is working with the University of Edinburgh to create a new system that will determine if a blockchain is truly decentralized, according to the latest reports coming from the online publication the Daily Hodl.
IOG says that most blockchains claim to be decentralized. They also note that these assertions are subjective because no standard framework for evaluating decentralization exists.
The technology company says the Edinburgh Decentralization Index (EDI) aims to address this issue. Stay tuned for more juicy news from the crypto space.