SBI Holdings enters the virtual currency exchange business today. SBI has the most extensive domestic Internet securities account, and it flaunts more than 4 million accounts. With significant entrants and such a customer base, competition will definitely become active, and a reduction in commissions will be probably on its way.
SBI Holdings is the first company to start exchange work since the January incident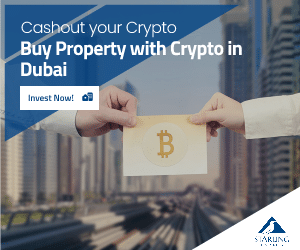 Back in January, there was the Shibuya incident in Tokyo, involving substantial virtual currency. Reuters reported back then that "Japanese authorities said they would investigate all cryptocurrency exchanges in the country for security gaps and ordered Coincheck to raise its standards after hackers stole $530 million of digital money from the Tokyo-based exchange."
The theft was one of the most cyberattacks in the world, and it highlighted the vulnerabilities that are present in trading an asset that the policymakers are still trying to regulate.
At a NEM-themed pub in the Shibuya entertainment district, Tokyoites took stock of the Coincheck hack, and some of them were paying for drinks in the crypto via their mobile phones.
Reuters reported that Naoki Yamamoto, a 29-year-old financial services worker, said he had lost thousands of dollars worth of NEM coins.
"When I think about the damage that's been done to other people, (my loss) isn't bad at all," he said. "Until the security of asset flows can be guaranteed, the market can't be trusted." You can read the full report here.
SBI works with a security company to enhance security to the maximum
SBI Virtual Currencies will start its services for customers with more than 20,000 users opening accounts. The exchange will be initially handling Ripple which is one of the most significant cryptocurrencies at the moment. XRP is the only coin with a description on the website, and this shows that the SBI Holding Group was 100% serious about making Ripple the centerpiece of the new crypto exchange. Yoshitaka Kitao, CEO of SBI Holdings has high hopes for the SBI Virtual Currencies, and back in May, he stated that they are able to build a system that can support a tremendous number of customers and he said that they must do things as secure as possible.
Speaking of security, SBI Securities under the SBI Holdings has more than 4 million accounts and even if it's necessary to open an account separately for virtual currency deals if customers turn out interested, transactions can be expanded.
SBI Virtual Currencies has been registered as a virtual currency exchange platform since September 2017. There's also an open thread on Reddit discussing the latest news involving the exchange, and you can see it here.